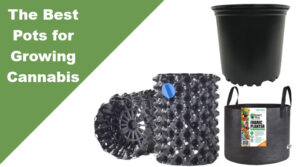 There are several types of pots that are well-suited for growing cannabis: TABLE OF CONTENTS How does Pot size affect Yields? The size of the pot can have a significant impact on the yield of a cannabis plant. In general, larger pots can lead to larger plants and higher yields,…
Read More
Welcome to Daggaseeds.com, we only sell the best autoflower seeds, feminized cannabis seeds and regular cannabis seeds from Canada. Through crossbreeding the top strains with disease resistant landrace strains we bring you new and exotic cannabis seeds to experiment with. Our company has seeds for sale for HIGH yields, elevated CBD and high THC contents. 
We sell various varieties of Indica, Sativa, and Hybrid cannabis seeds perfect for any growing condition (eg. Hydroponics, Soil, Indoor, Outdoor, and any other growing techniques you may try). In addition, Dagga seeds ships our feminized cannabis seeds,  regular cannabis seeds and auto-flowering cannabis seeds to our customers from Canada, the United States, and around the world.
How much do weed seeds cost?
Dagga seeds has cheap prices for top shelf strains of exotic weed seeds with discounts and other seed-freebies. From time to time we also include random giveaway promos that will allow you to grow and harvest the best marijuana plants. We offer plain packaging stealthy delivery methods to all countries and our private payment system allows you to pay for your weed seeds order using Cash, Money Transfer or Credit Card. 
You are assured of full security and privacy when you place your order from our Canadian weed seed bank through our cannabis seed website. If you have any questions about our purchasing process or want to ask a question about growing cannabis seeds then click the contact page at the top menu.
Where it relates to collecting, one of the most exhilarating things you can collect is Canadian cannabis seeds. These controversial little beans are one of the most crossbred and engineered medicinal products available. The amazing strain traits along with the infinite number of seed strains available for sale make them a never-ending hobby. 
A favourite quest for some exotic weed seed collectors is to try and find their personal perfect cannabis seed. Every different seed breeder brings a different set of strain attributes that will deliver the perfect seed that matches your particular medicinal need or taste. Here is what to look for when choosing a strain to grow at home.
High THC Content Seeds
THC stands for 'Tetrahydrocannabinol'. This is the component found in a fully grown cannabis bud that gives you the high or buzz. When you are shopping for weed seeds you look for seeds that have the THC percentage listed. While the seeds you are purchasing won't contain any THC, all of our strains have been designed to reliably produce a plant that will have the level of THC listed in the strain chart.
Final Yield
Another important factor when choosing the best Autoflower cannabis seeds Canada,  is the final yield. Yield is normally measured in grams and pounds depending on the strain you grow. This figure is listed on each of our strains and is worked out by the average yield found by our growers. If you like to know that the seed you are going to buy will produce a high yield this is an attribute to pay attention to when reading the strain review.
Which Seed Strain is Best?
Choosing a seed strain to grow is not just about the vital statistics. After looking through our exotic seed strains you may realize that most of them have a similar high THC content so it's best to choose a strain you are going to like. A good way to choose a seed for growing is to examine the strains that have won legitimate awards for quality. The High Times Cannabis Cup is the most prestigious of these awards. Every year they determine and award the best seed bank and the best individual weed seed strain.
Most of our customers prefer to purchase cannabis seeds that deliver large yields and high THC content. For this reason, we try to focus on seed strains that deliver both. Try our Autoflower seeds for shorter growing seasons, most are finished in less than 9 weeks from the time you put the seed in the ground. 
Autoflower seeds also work great for perpetual harvest grow rooms as there is no need to change the light cycle to induce flowering. If you are unsure which Canadian weed seeds to buy, then send us a message with your end goals and needs in mind. We can find you a strain to grow whether you are growing outdoors in a southern California climate, or you just want to do a Space Bucket grow with dwarf autoflower seeds in your closet.
Feminized cannabis seeds are designed to produce female cannabis plants. These plants will only produce potent quality buds thus feminized seeds are perfect for those who are looking to harvest seedless buds.
Autoflowering seeds from Canada are a great choice for growers who are restricted to a short Canadian growing season outdoors. Autoflower seeds from Canada finish in under 9 weeks from sprout usually making them ideal for Canadian growers. They are also great for new growers as there is no need to worry about the light cycle change to induce flowering. They are typically shorter in stature making them also ideal for growing indoors in a small space, space bucket or grow tent.
Regular cannabis seeds will grow both male and female plants. People who buy regular seeds are those who want greater flexibility in their gardens and those who want to further preserve the genetics through crossbreeding.