Death Bubba Seeds Review, Benefits, and Growing Tips
When it comes to Death Bubba Seeds in Canada, our feminized seeds are the cream of the crop. They offer unparalleled potency and an exceptional smoking experience.
Don't miss out on this one-of-a-kind strain – order now and experience it for yourself.
Get ready to experience the ultimate high with this mind-blowing Indica-dominant hybrid, carefully crafted from a tantalizing blend of Death Star and Bubba Kush. The result is a truly unique and powerful strain that has taken the Canadian cannabis scene by storm, captivating even the most seasoned enthusiasts with its unparalleled potency and one-of-a-kind effects. Indulge in this remarkable strain and elevate your cannabis experience to new heights! With THC levels that can reach up to 27%, Death Bubba is known for its sedative effects that can help ease pain, insomnia, and anxiety. If you're looking to grow top-quality Death Bubba buds in Canada, our premium seeds are a perfect choice.
Death Bubba Seeds Canada Strain Chart

 Strain Genetics

Death Star Seeds bred with Bubba Kush Seeds

Strain Dominant
Mostly Indica 70% – SATIVA 30%
Death Bubba strain THC Content
20 – 27% +
Death Bubba strain CBD Content
 1%
Death Bubba Seeds Flowering Time
8 – 9 weeks / October
Death Bubba Seeds Flowering Type
Feminized Photoperiod
Death Bubba strain Yield
400-450g/m²
Death Bubba strain Taste / Flavor
EARTHY, LEMONY, PINEY, SPICY, SWEET
Death Bubba strain Effects
HAPPY, RELAXATION, SLEEP/SEDATION
May Relieve
Anxiety, Pain, Stress
Best to Grow
Indoor, Greenhouse, Outdoor
Every once in a while, cannabis consumers are intrigued by a strain simply because of its name. It is named for its genetic heritage but it is also a hint of the strain's attributes. When using Death Bubba cannabis, you're in for an intense weed high that can end in an almost death-like slumber.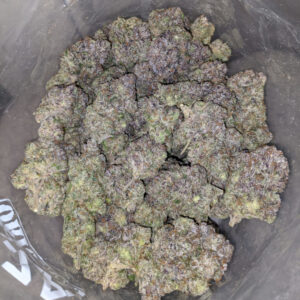 What Is the Death Bubba Strain?
Indulge in the captivating allure of Death Bubba seeds, the beloved hybrid strain that has taken the Canadian cannabis scene by storm.
Born from a masterful cross between the Death Star and Bubba Kush strains, this Indica-dominant hybrid boasts a potent and irresistible high that will leave you wanting more. Join the countless growers and enthusiasts who have fallen under the spell of Death Bubba and experience the magic for yourself.
With THC levels that can reach up to 27%, Death Bubba is known for its potent and relaxing effects. This strain is perfect for unwinding after a long day or for those who suffer from pain or insomnia. Its dense, dark green buds with purple undertones and a thick layer of resinous trichomes are unmistakable.
Death Bubba is known for its unique aroma and flavor profile. Its pungent, earthy scent is coupled with a taste that's both sweet and spicy. Its unique terpene profile can give a subtle mix of floral, pine, and herbal notes that provide a sense of nostalgia and well-being.
If you're interested in growing Death Bubba seeds in Canada, you're in luck. It's relatively easy to cultivate, and it's a great strain for both indoor and outdoor growing. It has a flowering time of around 8-9 weeks and can provide a high yield of top-quality buds.
D Bubba Aroma, Flavour, and Appearance
Death Bubba plants are not that stinky, even when in full bloom, they will give off a slightly grassy and coffee aroma with a hint of pine.
The Death Bubba taste is sweet, and earthy, and doesn't have a bad aftertaste like a lot of strains. On exhaling the user is treated to a lemony, earthy, and spicy twist.
Death Bubba plants don't have huge-sized buds but their medium-sized buds are quite attractive when in full bloom with purple undertones and a splash of fiery orange pistils. Each of its flowering buds is covered with forest-green leaves that are kind of fuzzy and have a dense white coating of trichomes.
Death Bubba Seeds Grow Information
Our Death Bubba seeds are an easy strain to grow.  Most of the attention is needed in the germinating and seedling stage, with lots of foliar feeding of ph-adjusted water.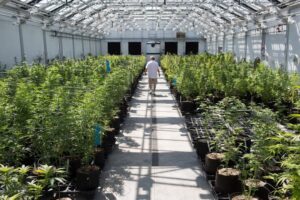 It flowers best indoors and must be given ideal growing conditions and soil to get the best yields. The flowering stage lasts between 8 to 9 weeks but using hydroponics growing you can speed it up by at least a week. Each square meter of the growing area produces approximately 10 to 12 ounces of buds.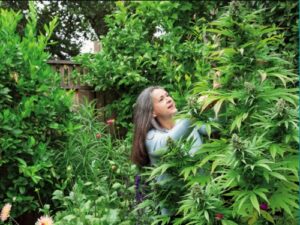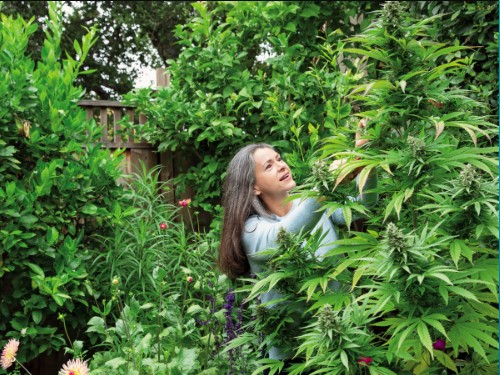 If you do decide to grow Death Bubba Outdoors, the best environment is an area in which it receives plenty of sunshine. If you use an expert growing medium and give it proper nutrients. You can expect as much as 12 ounces of buds per plant at harvest time.
D Bubba Medical Benefits
An intense strain like this is best used for treating stress and depression as it has both mood-enhancing effects and sedative properties. This can give the user a relaxing boost of joy that is an effective and welcome mood medicine. Once the high peaks just sit back and relax, you are in for a wonderful cannabis ride.
With its intense Indica effects and its ability to numb the body, this weed strain can be very effective in the treatment of chronic pain, inflammation, and muscle spasms. The main medical reason this strain seems to be used is insomnia, as it's very effective at inducing nap time.
Final Thoughts on the Death Bubba Strain
Death Bubba seeds Canada is a highly potent weed strain that induces both a head and body high. Full of energy during the initial stages of the buzz. This doesn't last long though as the Indica dominant side takes over unleashing its sedating body high that puts users in a state of complete relaxation. Lost in your own introspective thoughts, you will eventually drift off to a restful slumber. If you're an experienced cannabis user and need a restful night's sleep, Death Bubba seeds are the best choice of cannabis seeds to grow.