Description
Experience Unique Genetics Bred In-House
Are you a cannabis enthusiast in Canada with a passion for cultivating your own plants? Look no further than Daggaseeds.com! We are thrilled to offer our exclusive free cannabis seeds program, featuring strains bred in-house. This means you'll have the opportunity to grow unique, handcrafted cannabis plants that are carefully developed and bred by our expert team.
High-Quality Seeds for a Full Spectrum of Flavors and Effects
Each package of our free cannabis seeds includes a diverse selection of ten high-quality seeds. With five seeds from each strain, you'll have the chance to experience the full range of flavors, aromas, and effects that our in-house breeding program has to offer. We take great pride in the quality of our seeds, which have been meticulously crafted and selected to ensure exceptional potency, resilience, and overall plant performance.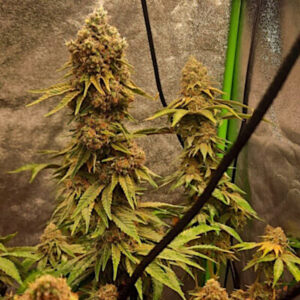 Strict Quality Control for Superior Seeds
Our in-house breeding program allows us to maintain strict quality control over every aspect of the seed development process. From the initial selection of parent plants to the meticulous breeding and stabilization of genetic traits, our team ensures that each seed we offer is of the highest standard. By choosing our free cannabis seeds, you're gaining access to a collection of exclusive genetics that you won't find anywhere else.
Accessible and Easy to Cultivate
Whether you're a seasoned grower or a beginner, our free cannabis seeds are designed to be accessible and easy to cultivate. We provide detailed growing instructions and support to ensure that you have the best chance of success. With our in-house bred seeds, you can rest assured that you're starting your growing journey with seeds that are specifically developed to thrive in Canadian conditions, resulting in healthy, vigorous plants and abundant, high-quality buds.
Claim Your Free Cannabis Seeds and Unlock Unique Genetics
Don't miss out on this incredible opportunity to grow your own unique cannabis strains bred in-house. Claim your free cannabis seeds today from Daggaseeds.com and unlock the potential of our exclusive genetics. Experience the joy and satisfaction of nurturing your own plants from seed to harvest, and discover the unparalleled flavors and effects that our carefully crafted strains have to offer.
Join Our Dagga Tester Program for Additional Benefits
In addition to our free cannabis seeds program, we also invite you to join our exclusive Dagga Tester program. As a tester, you'll have the opportunity to participate in our ongoing breeding projects and contribute to the development of new and exciting strains. By completing Stage 1 of our tester program and sharing your grow pictures or posting about your experience on social media, you'll qualify for Stage 2 and gain access to feminized/autoflower seeds.
Be Part of Our Exciting Community of Growers
Daggaseeds.com is committed to providing cannabis enthusiasts with exceptional seeds and a rewarding growing experience. We are passionate about our in-house breeding program and take pride in offering unique genetics that push the boundaries of cannabis cultivation. Start your cannabis growing journey today by claiming your free cannabis seeds and be part of our exciting community of growers.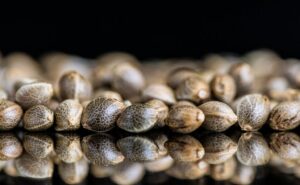 Strains sent randomly. You will receive approximately 10 free cannabis seeds. 5 of one strain and 5 of another strain of our choice depending on stock levels.