Description
Ninja Fruit Feminized Seeds
Ninja Fruit seeds is an enchanting and evenly balanced hybrid strain, resulting from the cross between the delectable Grapefruit Haze and Grape Ape. Featured in hightimes and winner of many worldwide events from flower to concentrate. This bud earned its name from its incredibly fruity flavor and its creeping effects that take you by surprise, hitting both the mind and body with intensity. Prepare for a taste explosion of sweet grape and tropical fruits upon inhalation, followed by a sour and berry-like essence upon exhale. The aroma is a delightful combination of sweetness, earthiness, and a hint of spice, with tropical notes complemented by fresh grape and berry undertones, occasionally carrying a slight muskiness.
Within moments of exhaling, a soothing sense of relaxation will wash over you, almost imperceptibly. Then, a little while later, the high will fully take hold, engaging both your physical and mental faculties with a tingling sensation of arousal and a surge of creative energy. Any mental or physical discomfort will quickly dissipate, leaving you in a state of complete relaxation, accompanied by a slight increase in appetite. With a potent average THC level ranging from 26% to 29%, Ninja Fruit is highly effective in alleviating conditions such as depression, stress, nausea, and chronic pain.
The buds from Ninja Fruit seeds are round and reminiscent of grapes, with forest green hues and an abundance of slender orange pistils. A blanket of tiny, bright white crystal trichomes covers the nugs, accentuating their visual appeal.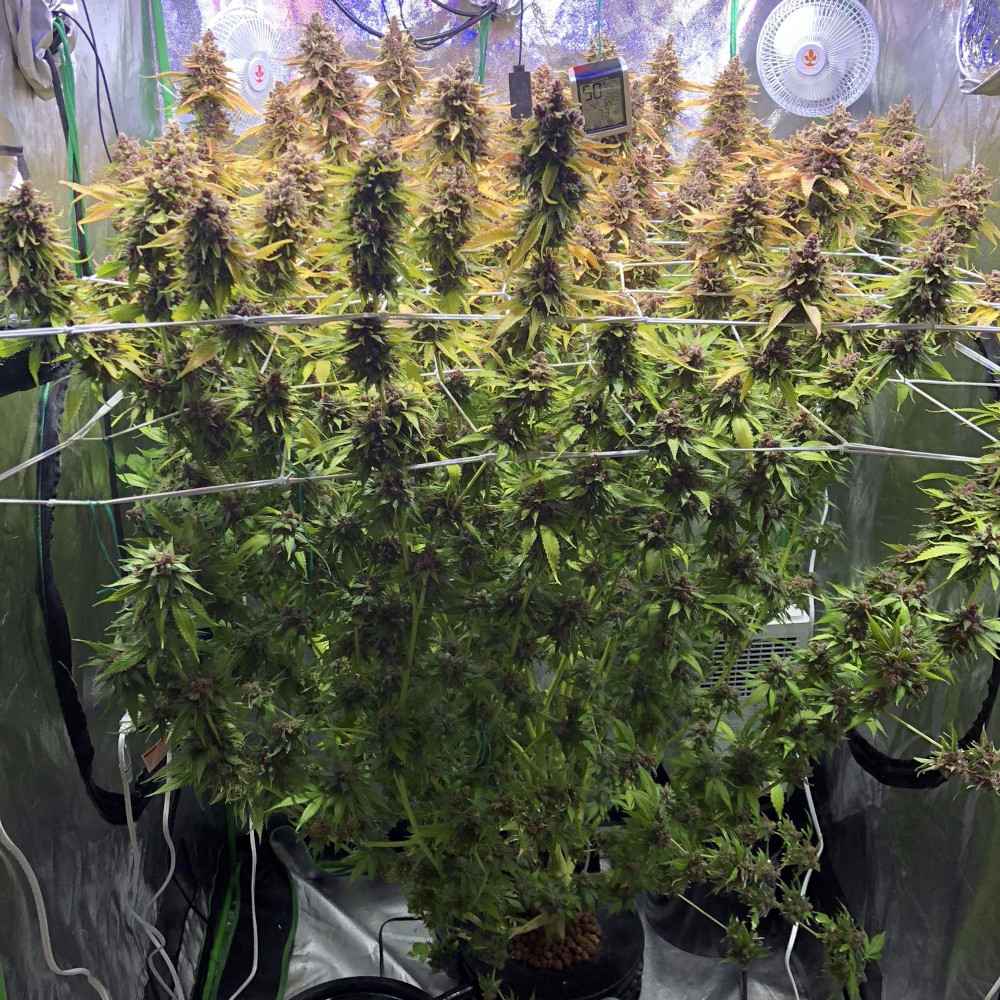 Strain Classification:
Hybrid: 50% Sativa / 50% Indica
THC Range:
Common Uses:
Chronic Pain
Depression
Mood Swings
Nausea
Stress
Effects:
Aroused
Cerebral
Creative
Hungry
Sociable
Uplifting