5 Best Autoflower Strains to Grow in 2022
The Top 5 Autoflowering Seeds in 2022
Easiest to grow – White Widow
Chill, relaxing auto strain – Blueberry
Unwind after work – Northern Lights
Sativa dominant strain – Sour Diesel
Large Yields – Cream
---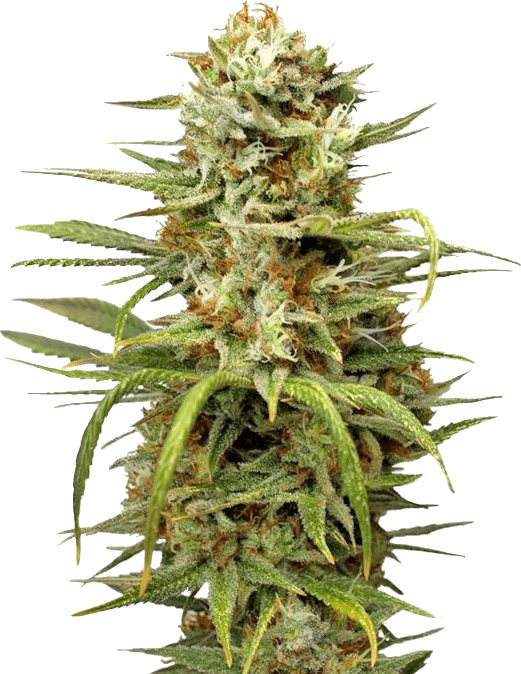 5. White Widow – Overall Easiest Autoflower Strain
Pros
Creates energy and euphoria
Good for introverts
8 weeks flowering time
Easily grows indoors or outdoors

Cons

Autoflower White Widow is one of the most commonly grown Sativa dominant strains on the planet. This popularity is mostly due to its high potency levels. It's a hybrid cannabis strain that's a bit heavier on the Sativa side, winning the Cannabis Cup in 1995
This strain will deliver to the user equal parts of energy and euphoria. This energizing effect makes it a perfect strain to inspire and energize you for the day.
Autoflower White Widow is a great all around great strain
It's one of the easiest strains to grow, making it ideal for new cannabis growers. It will be maintenance-free and will deliver remarkably beautiful buds when in full bloom. It also has a complex terpene profile with an alluring aroma that won't be overpowering.
The flavour isn't as nice as the aroma, unfortunately, but that is only a small negative with this epic old-school strain.
---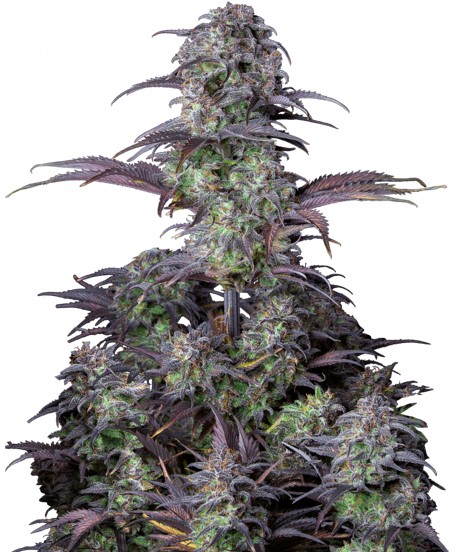 4. Blueberry – Easiest Indica Autoflower Strain
Pros
80% Indica dominant
8 weeks flowering time
Requires little space to grow
Won't make you too drowsy
Cons
Will give you dry mouth
Very Strong blueberry flavour

If you want something to relax after a long day and take the edge off, then growing the Indica dominant blueberry autoflower strain is your best pick. This 80% Indica dominant strain is fantastic for relaxing after a long, stress-filled day.
This is a hardy plant, forgiving of growing mistakes, so even if you aren't great at plant training it's unlikely to die on you. It grows especially well growing inside an indoor grow room as well, and its relatively compact growing size allows you to grow it without your neighbours seeing it.
It will give you a dry mouth, though, so be sure to have your favourite drink ready during consumption. It's also pretty strong on the blueberry flavour, which may turn some people off if you don't like sweet strains. At 8 weeks of growing time from seed to harvest, it's hard to rule this strain out as an ideal strain to grow.
---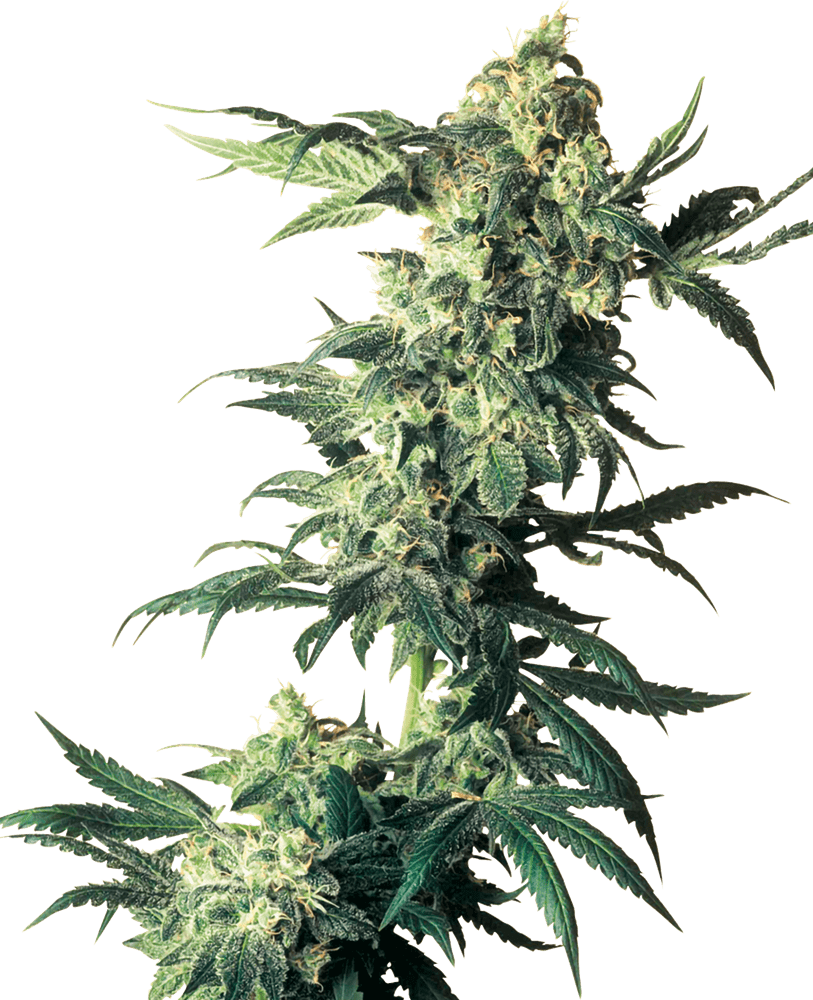 3. Northern Lights – Best for Mental Health
Pros
Buds are coated in resin
90% Indica dominant
7-8 weeks flowering time
Relaxes body and mind
Cons
Skunky flavour
Highly sedative effect

Northern Lights is on our list of best autoflowering seeds in 2022, as it's easy to grow, has high yields, and flowers quickly. If you're an impatient weed grower then this autoflowering strain will mature fast enough to satisfy the impatient.
The buds are absolutely coated in sticky resin, and it creates a dreamy state when consumed. It's a great medicinal marijuana choice as well often grown for pain relief, and it relaxes the mind as well as the body. If you work a physical and high-stress job, Northern Lights autoflower will make you forget about your hard day.
This autoflowering seed is highly resistant to diseases and growing issues. it grow successfully outdoors and inside your closet.
2. Sour Diesel – Best Sativa Autoflower Strain
Pros
Elevates mood quickly
Improves focus and attention span
No couch lock
7-8 weeks from seed to harvest

Cons

Sour Diesel is a well-balanced hybrid cannabis strain, with 40% Indica and 60% Sativa. Our autoflowering version produces a strong, psychedelic high, but will allow you to function relatively normally throughout your day.
The smell when growing isn't welcoming — they call it "Sour" Diesel for a good reason. It's also will have a slightly bitter aftertaste.
Also this strain rates as a medium difficulty to grow strain. Keep that in mind if its your very first grow. It can be slightly susceptible to mould and mildew and requires maximum lumens to get good yields. Make sure you are ready to grow this needy strain.
---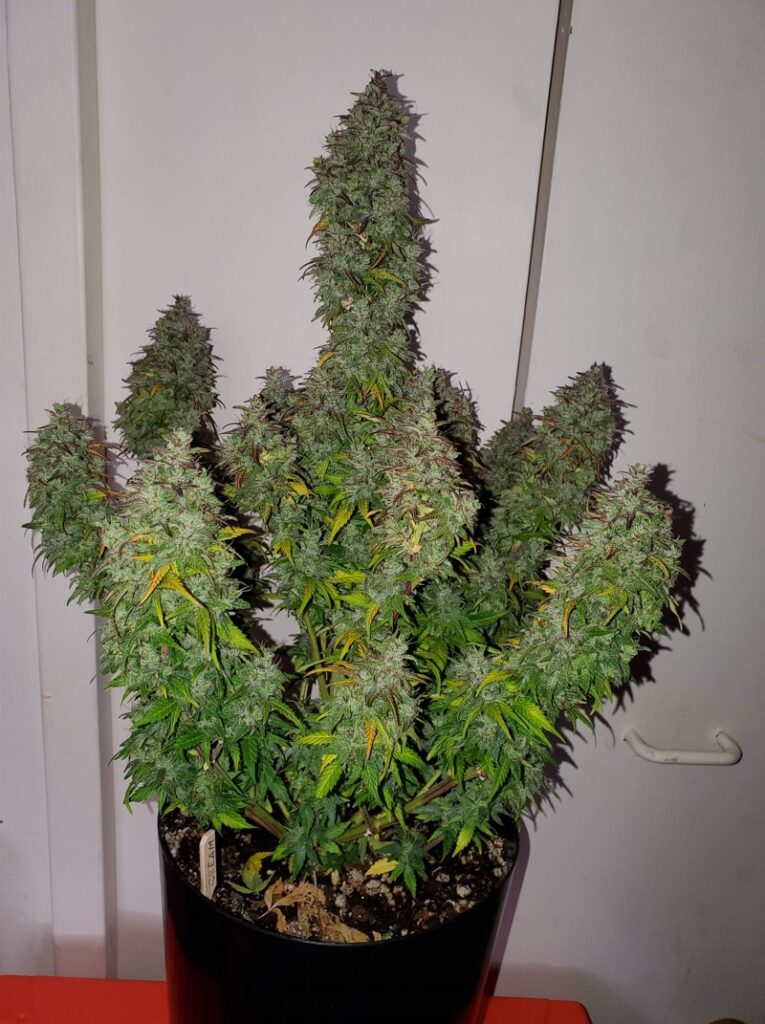 1. Cream Autoflower – Overall Best Autoflower Strain to Grow in 2022
This strain checks all the boxes, easy to grow, sweet-tasting and has great medicinal qualities.
Cream autoflowering cannabis seeds can be a good strain to grow to treat glaucoma as it works well to reduce eye pressure. This train is known for its anti-inflammatory properties and its sweet taste could just satisfy all your growing needs.
This is an easy-to-maintain cannabis strain from seed to harvest. Cream autoflowering weed seeds germinate in 2 to 7 days and take between 9 to 10 weeks to finish because of their autoflowering genetics.
Choose Cream AutoFlowering weed seeds and find out why it's our top autoflower seed pick to grow in 2022.
Are Autoflowers worth growing?

Autoflowering marijuana seeds are, almost by nature, geared towards new growers. They don't require nearly as much cultivation experience or plant care as photoperiod seeds, making them the prime choice of new cannabis growers.
However, that doesn't mean they are only for new cannabis growers – experienced growers often love the convenience of autoflower seeds as well.
Every strain we listed above is relatively low-maintenance, but beyond that, you'll find quite the autoflower variety. There's everything from euphoric strains that give a gentle buzz to heavier options that will leave you couch-locked.
Ultimately, growing the best autoflower seeds, like when you grow photoperiod cannabis seeds, will largely be a matter of personal preference. Having said that, though, we think at least one of the 5 strains listed above will be perfect for most tokers!
Autoflower Weed Seeds FAQs

How are autoflowering seeds different from regular seeds?
As the name implies, autoflowering seeds will bloom automatically or without a change in the light cycle. Regular seeds require more encouragement by changing the number of hours of light they receive.
Autoflower seeds will grow and flower on their own. Meaning they will flower after 2 to 4 weeks of growing, no matter how much light they receive. They have a shorter growing cycle, require less space, and are ideal for growing outdoors in colder climates such as Canada.
The autoflowering version of a cannabis strain will be hardier, and more resistant to pests and diseases than their regular cannabis counterparts. Basically, autoflower seeds require much less work than regular cannabis seeds.
How long does it take to grow autoflower cannabis seeds?

This will vary depending on the cannabis strain being grown, but in most cases, autoflowers grow from seed to harvest in 8-11 weeks.
This is faster than most photoperiod cannabis plants, so if you're in an area with a short growing season then autoflowering seeds are definitely the way to go.
Do autoflowers have less THC?
In certain circumstances, autoflower seeds have less THC content than their photoperiod counterparts. If you want the strongest cannabis medicine possible, you might need to grow indoors with photoperiod seeds.
Autoflowering Seeds: The Best Way To Grow Cannabis Outdoors
If you're in a cold zone such as Canada and are looking to grow your own cannabis outdoors this summer, then autoflowering cannabis seeds are the way to go.
They're easy to grow, don't grow super tall, harvest early and can be every bit as fun to smoke as cannabis grown from regular seeds.