Cannabis plant – Vegetative period and Sexing
The vegetative period is the time when the marijuana plant grows in height and size to prepare for flowering. There is a difference between growing your plants from cannabis seeds or from cuttings. The cuttings already have a stem and a few leaves, while the seedlings also have to produce everything from scratch and therefore take slightly longer. Using seeds however will get you different phenotypes of cannabis.
Preparation of the vegetative period
When you have your little seedlings in the pots, you should water them every day and never let the soil dry out. It is important NOT to fertilize cannabis plants yet, it would only lead to over nutrition and mutated plants. The only thing you could do is add a very small amount of root growth stimulator . When your plants are big enough to be transplanted in their large pots, you can start fertilizing them. If you are growing cannabis from cuttings, make sure the roots are well developed and normal growth has started.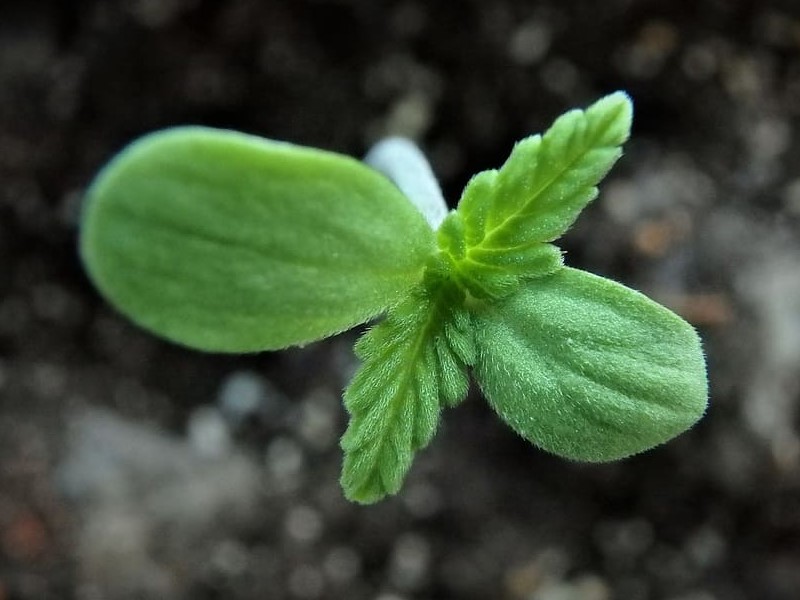 Starting the vegetative period
Growing cannabis plants requires 18-24 hours of light a day and 0-6 hours of darkness. Ideal growth also requires a humidity of 50 to 60%. You can use different lights for the growth and the flowering period. Fluorescent lights work well and do not produce much heat and can be setup very close to plants.

Always keep the soil wet and never let it dry out, spray your plants with water from time to time. Cannabis plants not only absorb water through their roots, they can also absorb water through their leaves. That means when the humidity is right and you spray them every now and then, you're supporting the plant's growth.
Pre-maturation and gender identification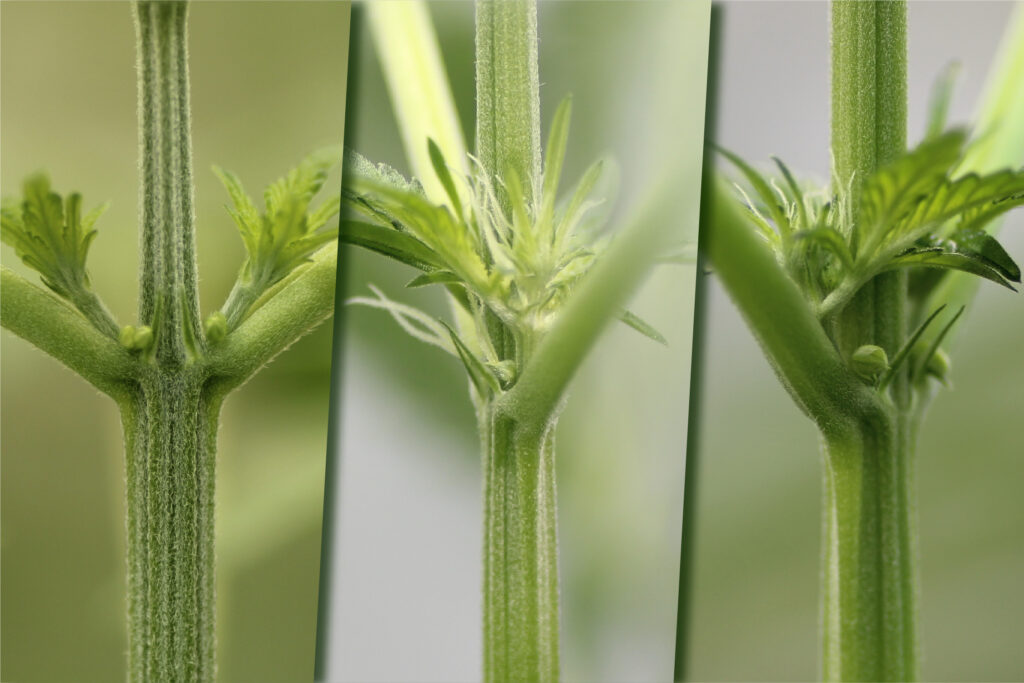 Pre-ripening can occur any day after about 4 weeks of growth, and will fade again in a few days. So, keep an eye open so you don't miss out on early gender identification.
Signs of pre-ripening are visible at the base of the leaves, near the main stem, it can be easily misinterpreted as a new pair of leaves. The pre-mature female is visible by a pair of tiny leaves, which have small white hairs in the middle, the pre-mature male is visible by a small green bump.
After the pre-mature period you can start to change the hours of daily light and start the flowering period, but to get the most out of your cannabis plants , you can also let them grow for a little longer. That way your plants will be bigger and the yield can be higher. If you are using a Foliar spray feed, now would be a good time to stop using it.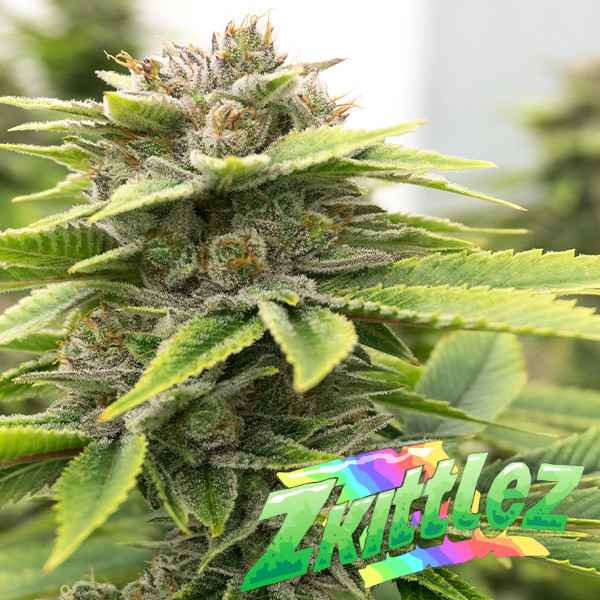 Zkittlez Seeds | Feminized Photoperiod
Strain Characteristics

| | |
| --- | --- |
| Breeder/Brand | Zkittlez Seeds |
| Genetics | Grape Ape x Grapefruit |
| Pack Size | 5 Seeds |
| Flowering Type | Photoperiod |
| Sex | Feminized |
| THC Content | 19- 28% |
| Grows | Greenhouse, Indoors, Outdoors |
| Max Flowering Time | 53-63 Days |