How to harvest and cure your Cannabis plants

There are many different techniques for harvesting, cutting, drying and curing your Cannabis plants. But the problem is that the drying process and how you harvest also have a big influence on the ultimate quality of your cannabis. You first have to prepare your plants for harvest in the last days of the marijuana plant's flowering period. The next step is the harvest itself, and how to cut the plants to prepare them for the drying process. The last step is the drying itself, and even here a mistake can be fatal.
Prepare your Cannabis plants for harvest
As stated in the previous posts on marijuana cultivation. You should stop fertilizing and spraying seed oil 2 weeks before harvest. Keep watering your plants and spraying them with water daily. Stop watering the plants 2 days before harvest, as this speeds up the drying process and thus reduces the risk of mould during drying. You can also turn off the light for the last 2 days, as this adds a final touch to resin production and can greatly increase the quality of your cannabis.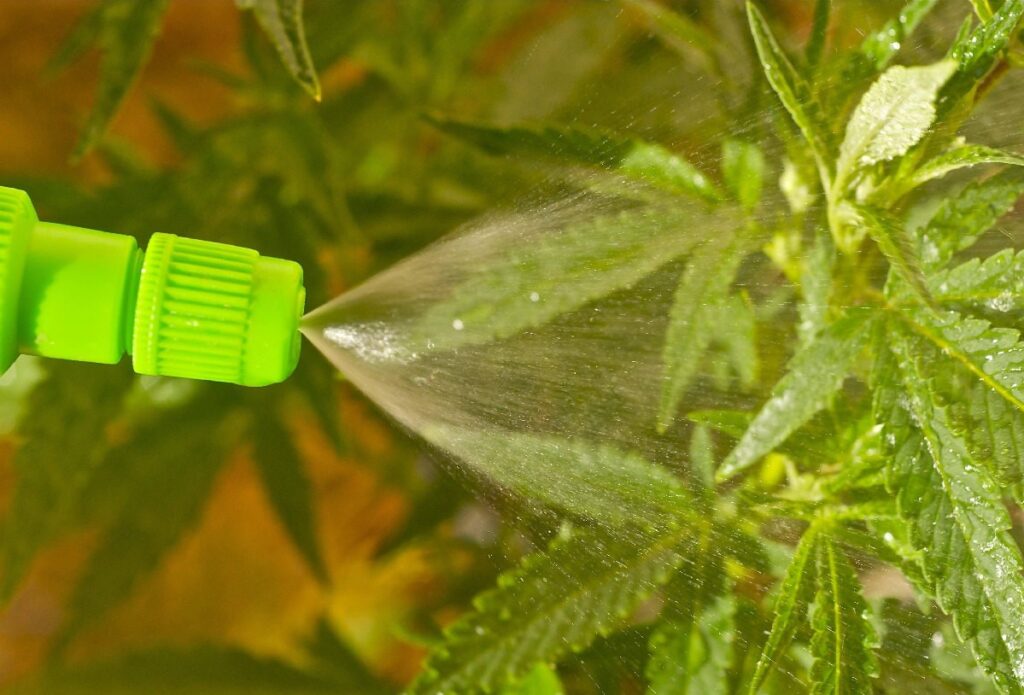 Harvesting your Cannabis plants
There are several methods available here, commercial growers who have large numbers of marijuana plants often just cut the buds and then start drying them. But this way you don't get the best out of your plants, instead, you minimize your chances of increasing the quality of your Cannabis Buds. Especially when it comes to the taste and smell of marijuana.
To get the best out of your cannabis, you should harvest one plant after another. Cut the plant a few cm above the ground, now remove the large leaves from the plant, but make sure not to tear off the leaf stems as well. The leaves will simply absorb energy from the plant, which would otherwise go directly to your buds. Now you have the choice to leave the cannabis plants as is and hang them upside down in your drying room.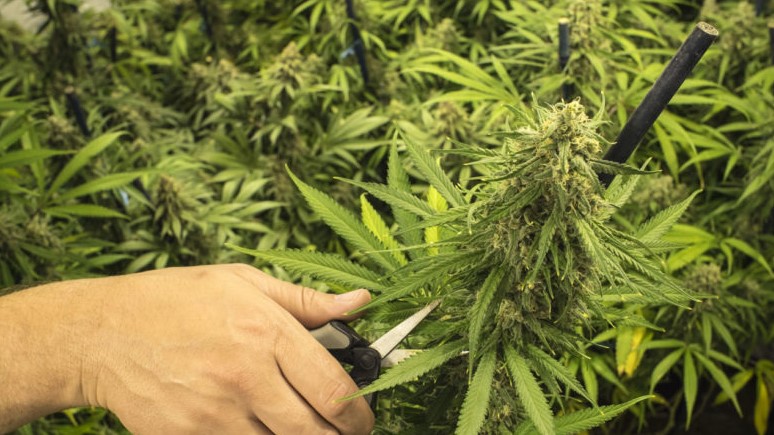 But you can also continue removing leaves. Since the large leaves are not there, take a pair of scissors and cut the medium and small size leaves. Finally, you can also take small scissors to even cut the leaves of the buds. When the plant is finally leafless, hang it upside down in your drying room.
Some marijuana cultivators also decide to cut the larger branches to make them easier to handle, but that won't make a big difference in quality.
Drying and Curing your Cannabis Plants
This is the process in which the smell and flavour gain their final touch and it can be felt if you have obtained tasty and rich marijuana or common street cannabis.
Commercial cultivators are on the fast track, as speed is paramount to clearing the space for a new cannabis grow. So the cut buds are dried in a room with very low humidity and high temperatures. But in this way, your plants do not have the opportunity to transform the last nutrients into the taste, smell and resin.
It is best to hang your cannabis plants without large leaves or without leaves in a row upside down. But be careful that they do not touch each other and that they have some space between them. Otherwise, you risk mould ruining your crop during this last step. Humidity should not be too high and proper ventilation should be ensured. A normal room temperature will do fine, under these conditions it will take around 2 weeks for your marijuana to be dry and ready to use.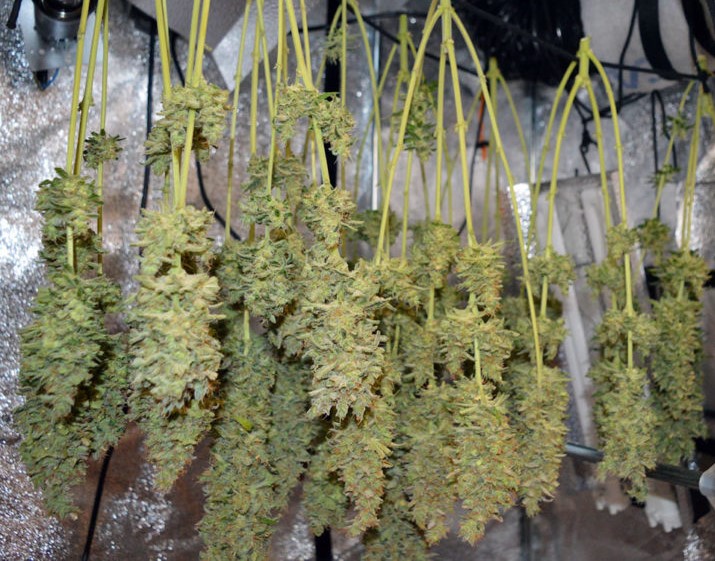 Ah! One last thing, the room should be dark, so energy or nutrients are no longer used for photosynthesis. In this way everything goes to the buds, forming high-quality marijuana, thick, dense, rich and with a good smell.
How to be sure when marijuana is ready to use?
This can be done by trying to break the stems. If the stems of the buds break easily, your marijuana is done. If they are still elastic and bend instead of breaking, then your marijuana still needs more time to fully dry.