Easy Cannabis Recipes for Great Edibles
Eating meals made with our easy cannabis recipes will affect you differently than smoking them. It takes longer for your body to start to feel it, and as a result, your body feels the effects for longer. Cannabis when ingested in food products can provide a different experience than what you might be used to. We highly suggest that you try our food products on the weekend when a responsible adult can accompany you. Our food products are consistent, organic, and very efficient! When you smoke cannabis you ingest carcinogens and toxins into your lungs, making the medicine not as effective due to the fact that cannabis has to work its way through the carcinogens and then eventually through to your body**. Ingesting via food products eliminates all of the potential negative effects of smoking.
Cannabis Butter
Apple Bake (aka apple pot)
Coffee
Cheesy Nuggets
Nutella Snack (aka nutella budzilla)
Fantastic Pasta (aka fantastic pot pasta)
Chocolate Oatmeal Cookies (aka skooby snack)
Basic Cake (space cake)
Brownies
Thai Stick Curry
---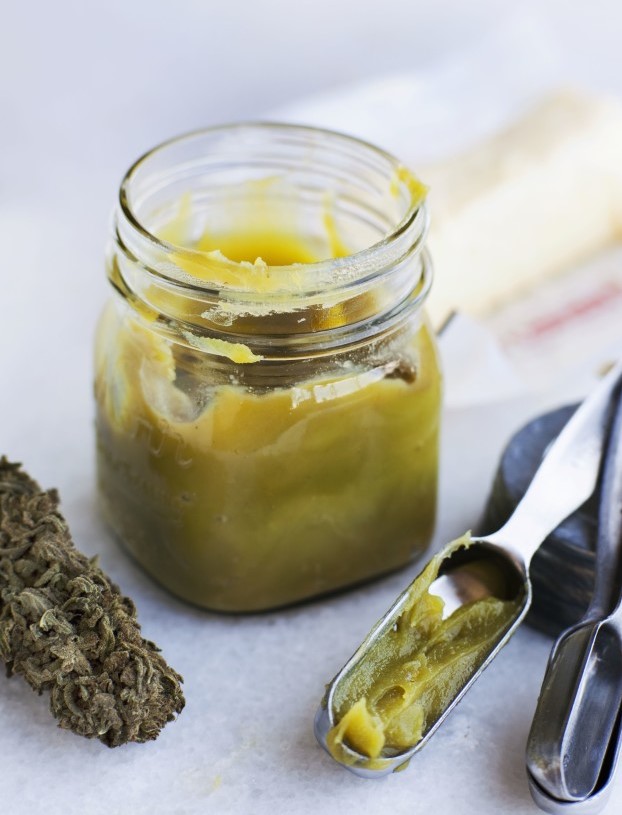 Cannabis Butter essential for most Easy Cannabis Recipes
1 bag of medical marijuana (roughly 1/2 pound – 1 pound)
Large cooking/stock pot (mine is a 4 gallon)
5 pounds butter or margarine
cheesecloth for straining
thick elastic bands
empty plastic containers with lids (ice-cream pails or large Tupperware work best)
ladle or coffee mug
rubber gloves or oven mitts
It's always best to use the best grade of medical marijuana leaf you can find.
The more potent the medicinals, the more potent the butter.
Steps to Make Cannabutter
1. Add your 5 pounds of butter/margarine into the stockpot.
2. Add your bag of VERY dry medical marijuana (try to sift out any stalks or foreign matter.)
3. Fill your stockpot with cold water leaving about 3 or 4 inches at the top for stirring.
4. Set your stovetop element to medium heat, leaving a slight crack open on the lid
for the steam to escape. Once your butter mixture comes to a boil, turn the heat to low
and simmer for a minimum of 5 hours. (You can boil it for longer, but 5 hours is the
minimum time to simmer.)
5. Stir with a wooden or spoon occasionally.
6. Take it from the element and let it cool for a short time. (Note: only
cool it as much as you'll need to be able to handle it with gloves, the hotter it is,
the easier it is to squeeze the liquid butter out of the leaf.)
7. Cut yourself some squares of cheesecloth and spread out your plastic
containers. Put the cloth over each container and secure it with elastic
bands. (I usually double up the cheesecloth.)
8. Take a ladle and scoop out some of the green mixtures onto
the cloth. Keep pouring until you get close to the top of the container.
Then take the cheesecloth off and squeeze it into the container to
get the most butter out of the mix.
Repeat into all your containers until all of your green brew is out of the stockpot and
squeezed into your containers. *Note: most of the butter is saturated into the leaves
and that's the part you want to ensure gets totally squeezed out and
into your containers ready for the easy cannabis recipes below.
Easy Cannabis Recipes Storage
9. Place lids on your filled containers and put them on a level surface in
your freezer.
10. After a few hours, the butter will solidify and some of the water will turn
into ice. Take each container to the sink, take off the lid, and with one
hand supporting the ice block, turn the container upside down and release. Some water
will come pouring out, and the ice just needs to be scraped away from the butter
block. You should be left with a smooth slab of light green cannabutter.
Storage: I store my cannabutter in empty margarine tubs in the fridge. If you've got tons,
you can put the butter back in the freezer and take it out as you need.
You can use this cannabutter just as you would regular butter in any baking recipe. Simply
substitute the butter your recipe calls for with your special cannabutter.
---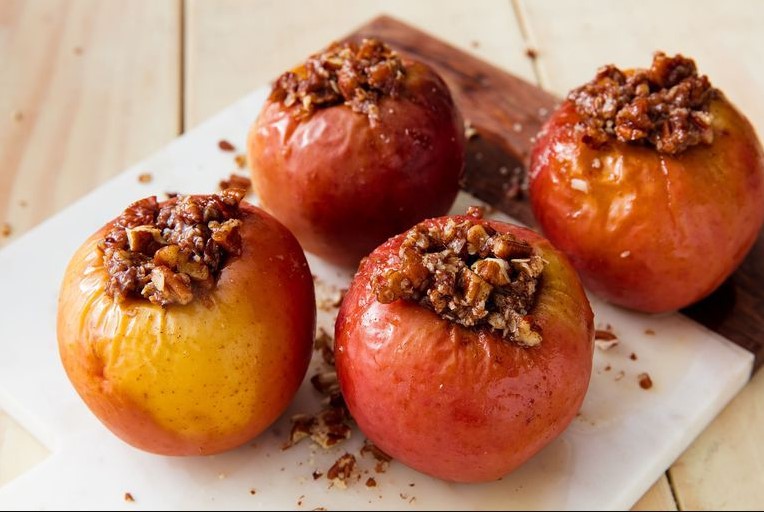 Easy Cannabis Recipes- Apple Bake(d)
Ingredients:
4 apples (cored)
1/2 cup brown sugar
1/4 cup water
4 cherries
1/3 cup chopped medical marijuana
2 tablespoons cinnamon
Directions:
Powder the medical marijuana in a blender, then mix with sugar and water.
Stuff cores with this paste. Sprinkle apples with cinnamon, and top with a
cherry. Bake for 25 minutes at 350 degrees.
---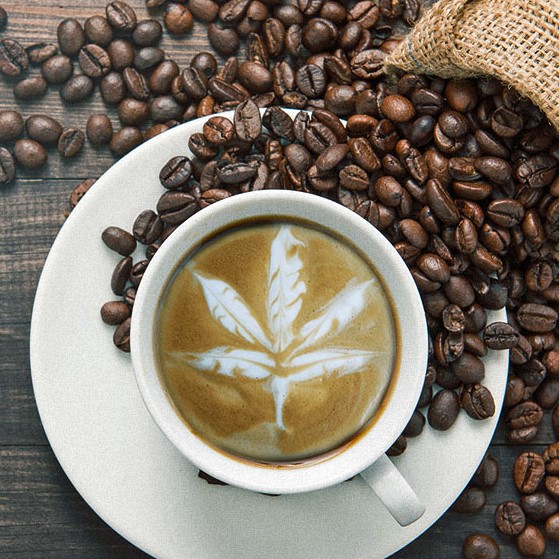 Cannabis Coffee
Ingredients:
A pot of good coffee
1 teaspoon of finely-powdered straight Arabian mocha/cup
A pinch of powdered cardamom seed
0.5 g of pulverized hashish/cup
1 teaspoon of honey/cup
Directions:
Place the mocha, cardamom, and hashish in a Turkish coffee pot. Pour the coffee.
Heat the pot on a low flame until it almost starts to bubble over.
Remove it from the heat immediately.
Serve in espresso cups with a small spoon. Stir in the honey.
The coffee is sipped from the top, the powdered mocha, and honey, are eaten like candy from the bottom with a spoon.
---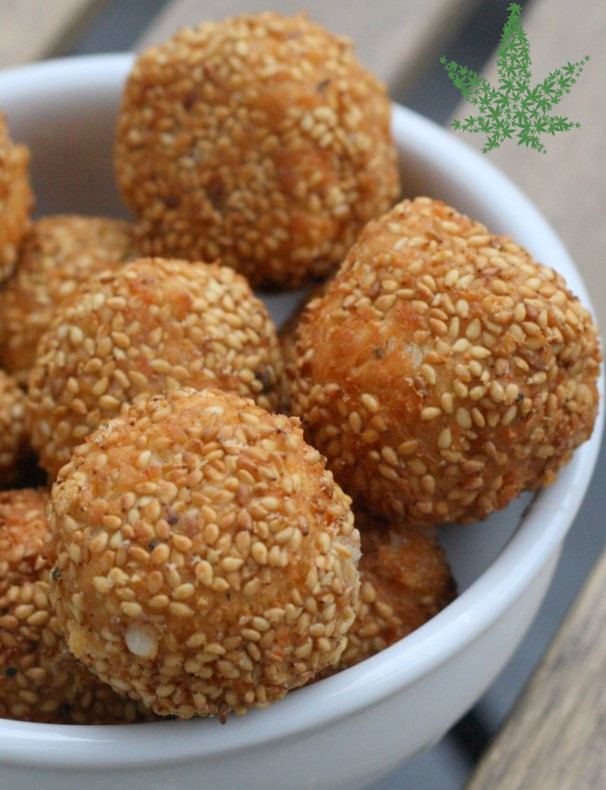 Easy Cannabis Recipes- Cheesy Cannabis Balls
Ingredients:
1/2 cup of cannabis butter
whole wheat or regular flour – 1 cup
old aged cheddar – 1 cup
curry powder – 1 tsp
1 large egg yolk
1 large egg white (beaten)
toasted sesame or hemp seeds
Directions:
Mix flour and butter thoroughly. Add cheese and curry powder, mix.
Stir in egg yolk. Shape into balls. (Use about 2 tsp to form each ball.)
Dip top of balls into egg while bowl. Dip into sesame/hemp seed bowl.
Bake on an ungreased cookie sheet for 15 min @ 375 degrees. Makes 30.

---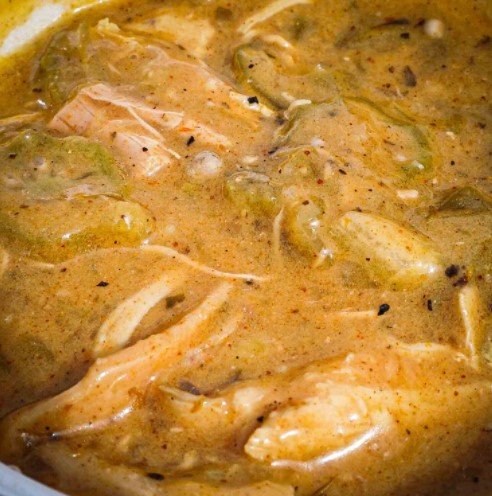 Easy Cannabis Recipes – Cannabis Kind Soup (Cream of Sensimilla)

Ingredients:
3 cups boiling water
8 ounces Celery
8 ounces of broccoli tops or asparagus tips
2 ounces fresh onions
2 ounces butter or margarine
1 tablespoon flour
1 pint cream
2 ounces fresh medical marijuana buds
Directions:
Use fresh veggies only!!!
Boil three cups of water with celery, broccoli (or asparagus) for five minutes. Meanwhile carefully fry the onions and cannabis in a separate pan for two or three minutes. Don't burn !!! Turn down the flame to simmer, then add butter, marijuana, onion mixture. Add flour, stir then add the cream and simmer (Not boil) for five minutes or until thickens. Serve Hot serves 6-8. The best soup you will ever eat!!!
---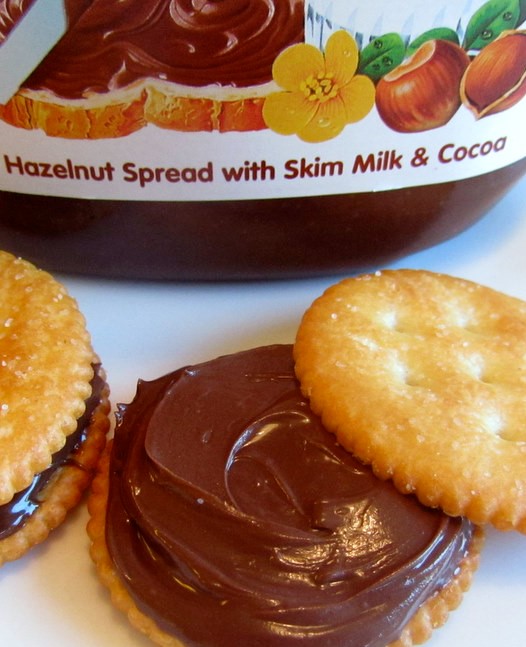 Nutella Snack

To all who hate the taste of peanuts but want a quick tasty edible high: use Nutella. Yes, that tasty hazelnut confection has enough saturated fat to soak up THC and tastes much better than peanut butter. Directions:
Spread a generous amount of Nutella on two crackers
Chop or finely cut about 1/2 – 1 gram of bud
Sprinkle the chopped bud on the crackers
Press the crackers together and twist slightly to cover the cannabis bud
Bake in the oven for 10 to 15 minutes at 350 degrees
Let cool
Eat
After an hour, you should be seated
---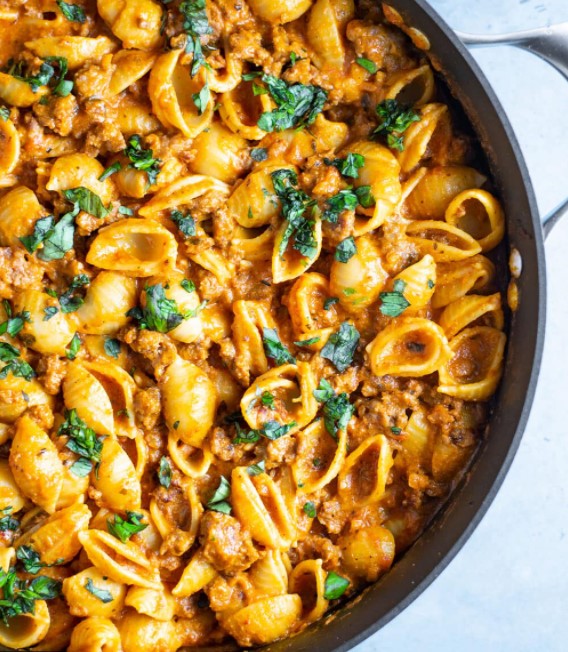 Easy Cannabis Recipes- Fantastic Pasta
2 cup shell pasta
1 1/2 cup cannabis milk (1/4 oz. bud or 1/2 oz. leaf)
half of a green (or red or yellow) pepper
half of a onion
a glove of garlic
2 tablespoons margarine (cannabis margarine!)
4 tablespoon flour
1/2 teaspoon wet mustard
fresh dill spice
3 tablespoon nutritional yeast
soy sauce
Cooking Instructions:
Boil pasta until soft and set to the side. In a frying pan, saute your veggies until the onion is translucent. Set aside with your pasta. Melt margarine completely. Add flour to produce a thick paste. Add more flour if needed. Blend in cannabis milk. Wisk until all is blended. Add heat to make the saute thick. When desired consistency is achieved (be careful, sauce burns easily), add pasta and veggies. Heat all in the same pan and serve.
---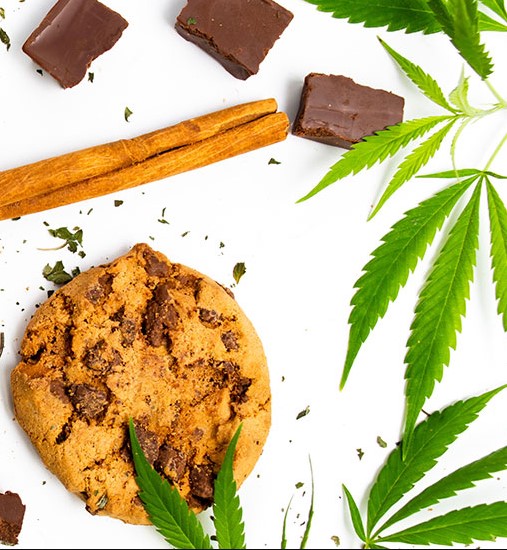 Oatmeal Cookies
2 cups flour
2 eggs
quaker dry oatmeal – 1 cup
vanilla – 1 tbs
cocoa – 1/2 cup
sugar – 1/2 cup
butter 1/4 pound (1 stick)
1 tsp walnut extract
1 oz. of finely ground cannabis
Directions:
Preheat oven to 350 degrees. Combine all ingredients in a big mixing bowl. If there's not enough liquid to combine all ingredients after 5 minutes of stirring, add a little milk to aid in the mixing of the remaining ingredients. Taste batter before cooking and adjust the amount of sugar to your liking. Place on a lightly greased baking sheet and bake for 8 to 12 minutes, depending on how large you made your cookies. Can be cooked for a shorter time for softer cookies, or a longer time for drier, crisp cookies.
---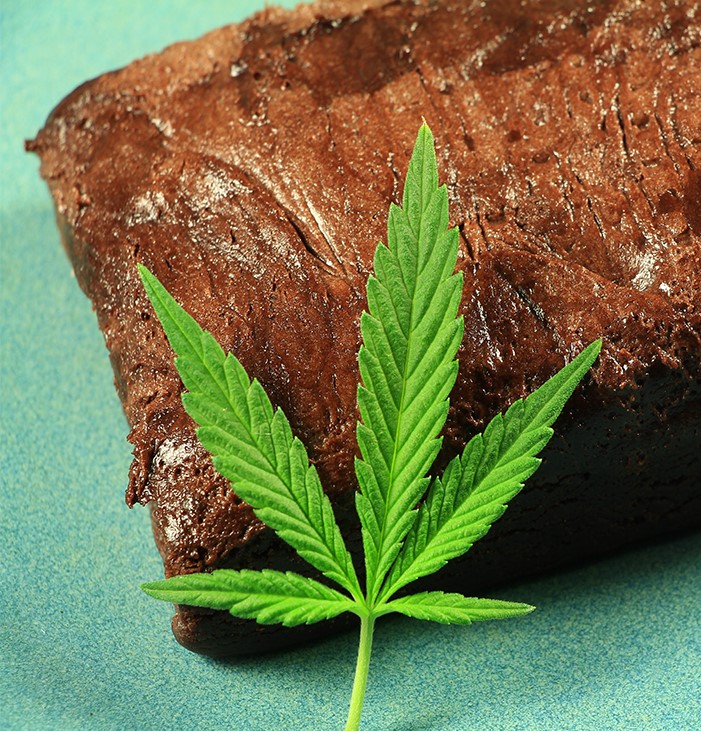 Cannabis Baked Space Cake
For a nice cake (about 10 slices) you need:
baking flour – 200 gr
milk – 200 ml
2 eggs
180 grams of sugar
180 grams of butter
a hot oven (200 °c)
a baking form
8 grams of good (light) hash.
Put a slice of apple to give your cake a fresh taste. You can also mix cacao (chocolate), a banana, vanilla (no ice cream!!),… nearly anything in it.
Directions:
Place the butter in the microwave for about 20 seconds until it's a fat paste. Mix the hash with 4/5th of the butter. (heat up the hash with a lighter and crumble it in the butter). With the rest of the butter, you rub around the baking form so you can get the cake out easily when it's done.
Now mix the butter (and hash), flour, eggs and milk and sugar (and the possible extra ingredient). Keep on mixing it for a few minutes until it's nice and smooth. If it's too dry: at a little milk. Is it too much of a liquid: add a little flour.
Baking time:
Put the cake in the oven for about 25 minutes.
Check how it looks before opening the oven. If it's big and brown (I think you can imagine how a cake looks like) open the oven and take the cake out.
Leave it outside the oven for about 30 minutes to cool down before getting it out of its form.
Enjoy your meal.
(BTW: be sure to have a lot of soft drinks around. Spacecake can be rather dry, and using the hash always gives everybody a dry mouth)
---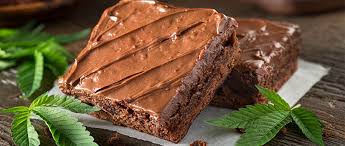 Pot Brownies
150 gm butter (salty)
200 gm dark chocolate
1 cup raw sugar
3 60 gm eggs
1/2 cup plain flour
Nutmeg and Cinnamon
2 tbsp vanilla essence
2-3 oz dried ground leaf
1/4 cup chopped nuts (if desired)
Directions:
Pre-heat the oven to 175C, and grease your baking dish. Over low heat, melt your butter and chocolate stirring constantly. Remove from heat and add spices, sugar and eggs. Stir until smooth, add flour, nuts and powdered leaf. Stir well (add a dash of skim milk if necessary), pour into pan and bake for 20 to 25 mins. Cool and cut into 16 to 30 squares according to bravado. Lasts 6 hours.
---

Thai Stick Curry
Curry Sauce Ingredients:
coconut milk – 1 can (14 oz.)
green curry paste – 1 can (4 oz. )
1/2 cup ground and browned medical marijuana buds (or 1-2 cups loose leaves)
dash of ground coriander seed
dash of ground lemongrass
generous dash of soy sauce
Vegetable Ingredient:
2 cans (8 oz. each) sliced bamboo shoots, drained
(8 oz.) sliced or whole mushrooms
1 red bell pepper, cut into strips
6 – 10 jalapeno peppers, stems; removed and halved lengthwise
Directions:
In a large skillet, mix the coconut milk with an equal amount of water, and bring to a gentle simmer. Add remaining sauce ingredients (including cannabis) and blend well. Simmer for about 15 minutes.
Add veggies (those listed or your own favourites) and stir gently; simmer for another 10 or 15 minutes, until peppers are slightly cooked but still firm. Serve over rice.