Girl Scout Cookies Strain Review, and Growing Tips
GIRL SCOUT COOKIES SEEDS OVERVIEW
The Strain grown from these Girl Scout Cookies Seeds is named after the infamous flavour of the infamous cookies. This sweet-tasting strain holds true to its name and tastes just like the charity drive cookies we all ate as kids. This award-winning strain is both delicious and has a wonderful aroma, now well known for its calming effects.
GIRL SCOUT COOKIES SEEDS STRAIN CHART
| | | |
| --- | --- | --- |
| | Strain Genetics | OG Kush(pink pheno) X Durban Poison |
| | Strain Dominant | Mostly Indica – Indica 60% – Sativa 40% |
| | THC Content | 20 – 28% |
| | CBD Content | 0.1% |
| | Flowering Time | 9 weeks |
| | Flowering Type | Feminized Photoperiod |
| | Yield | 400-500G/M² Indoor / 600g/ plant Outdoor |
| | Taste / Flavor | COOKIES (GIRL SCOUT COOKIES), EARTHY, HERB |
| | Effects | CALMING, EUPHORIA, RELAXATION |
| | May Relieve | CHRONIC PAIN, DEPRESSION, STRESS |
| | Best to Grow | Indoor, Greenhouse, Outdoor |
This strain has been winning awards for decades, with multiple Cannabis Cups for its top-shelf quality. It has been a grower's favourite for many years both for its photogenic buds and the rewards its sweet buds give at harvest time. Consumers of the Girl Scout Cookies (GSC) strain love it because of the wonderful flavours and aromas, sweet, yet slightly minty like your favourite cookies.
Since marijuana has been legalized in Canada, Uruguay, Spain, and other countries including many regions of the United States, Girl Scout Cookies seeds have been a popular selling strain for patients wanting to grow their own cannabis medicine. Excellent for clearing your head and relaxing you, GSC is continuing to be a super popular strain to grow at home. Once dried these high THC flavour-packed buds will have your friends begging for some of your top-shelf Girl Scout Cookies Seeds.
These Girl Scout Cookies seeds are classified as a hybrid strain, with 60% Indica and 40% Sativa genetics. Its heritage comes from the ultra-popular strains Durban Poison(Sativa) and OG Kush (Hybrid). The GSC buds grown from these seeds were shipped to a lab for testing, yielding results from 22%-28% THC content, and a CBD content of 0.09-0.2%. When growing GSC seeds, you may get some variations, producing occasional phenotypes of Platinum Cookies and Thin Mint.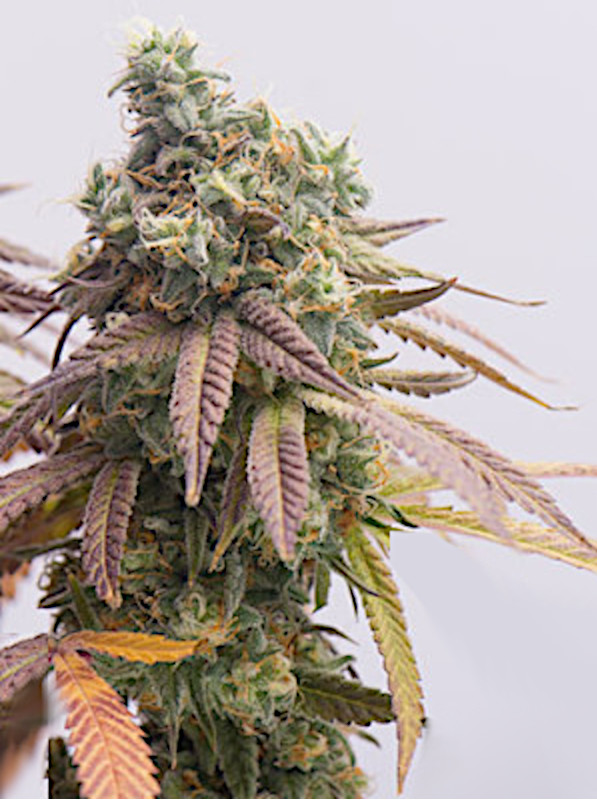 Girl Scout Cookies Strain Grow Info
Girl Scout Cookies Seeds are not difficult to grow, ranking in the medium difficulty category for weed growing at home. With good research and proper care and nutrients, it is very possible to grow some top-shelf Girl Scout Cookies weed.
The harvest time for Girl Scout Cookies Weed(GSC) is around 9-10 weeks after inducing the flowering stage. It is possible to grow GSC in either your indoor grow tent or outdoor conditions. If you are to attempt growing it outside, however, make sure you are in a part of the world with a Mediterranean-like climate. Outdoors you can expect a happy croptober with chopping taking place mid-month October. Indoors, this strain grows best with hydroponics, responding incredibly well to this growing method.
The flowering plant is reasonably mould resistant and doesn't require heavy feeding, meaning that it should be fairly low maintenance to grow at home. Grown under indoor lights, its size and height won't outgrow your tent both won't leave you disappointed either with yields up to 400-500G/M² with perfect growing conditions. As long as you give your Girl Scout Cookies plants with proper amounts of water, and love them as you would any other strain you grow you can expect good yields of potent flavourful weed to enjoy.
Aroma, Flavor and Appearance
One of the main reasons Girl Scout Cookies strain is so popular is it's distinctive skunky, yet slightly minty smell. It also will deliver to the palette an earthy undertone and memories of eating the unique flavoured cookies.
Although some phenos or variations in the plant's appearance can happen, this strain is photogenic and stunning with its distinctive twisting and turning calyxes, paired with deep purple leaves and neon orange pistils. Grab yourself some sunglasses because you may catch yourself staring at this gorgeous strain growing under bright lights.
Girl Scout Cookies Strain Effects
Girls Scout Cookies' weed grown from these seeds has many effects to offer, being a near balanced hybrid weed strain. Drawing on good qualities from both its Sativa and Indica parents this strain is both uplifting and relaxing at the same time. It will induce a euphoric full-body high and a cerebral and inspirational mood. This strain is a great choice when in need of some happy times and some laughter between friends. It will inspire you to be entertaining and melt away any stress you may be experiencing.
Although you can expect to feel energized at first when smoking Girl Scout Cookies, there will be times of couch-lock and complete body melting. This is more of an evening strain not well suited for a morning session. The buzz from smoking Girl Scout Cookies' weed usually lasts for several hours, due to its higher than normal THC content.
Medical Benefits of the GSC Strain
With low CBD levels, this strain won't be able to provide medical cannabis patients with many of that cannabinoid's healing effects. Its elevated THC levels compensate, bringing potent medicinal benefits to consumers who have tried this powerful strain.
Girl Scout Cookies is an outstanding pick for helping people suffering from a range of issues, including:
stress
depression
appetite loss
nausea
chronic and severe pain disorders
headaches or migraines
If you are dealing with stress, depression or another mental disorder, smoking Girl Scout Cookies is the best way to medicate. Edibles and concentrates are not ideal in this instance, too high of a dose of THC have been known to worsen these conditions in rare cases.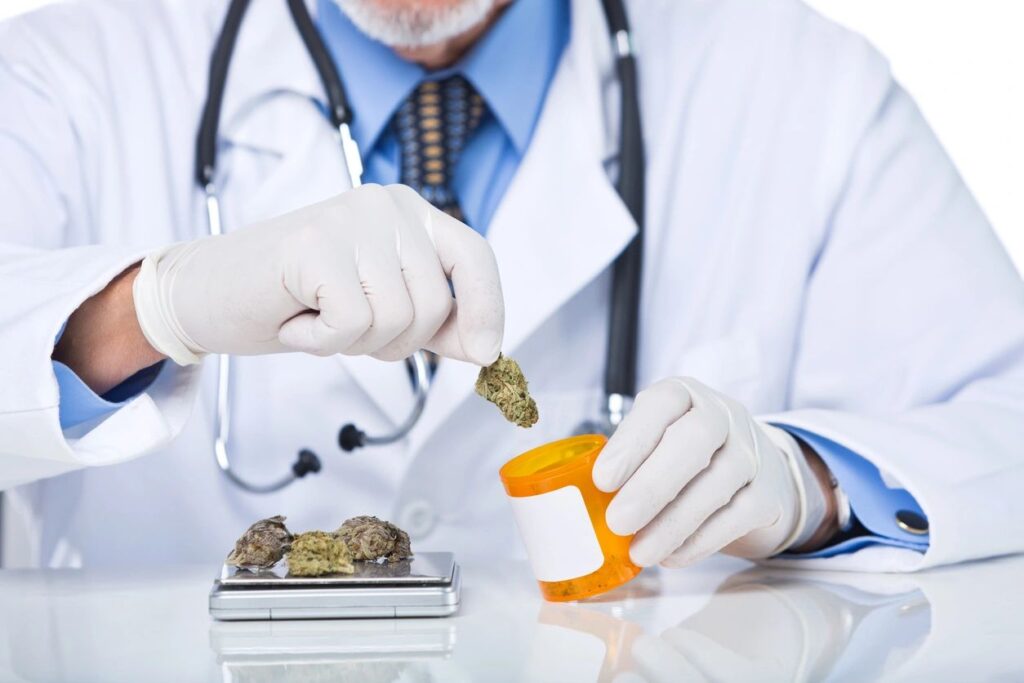 Possible Side Effects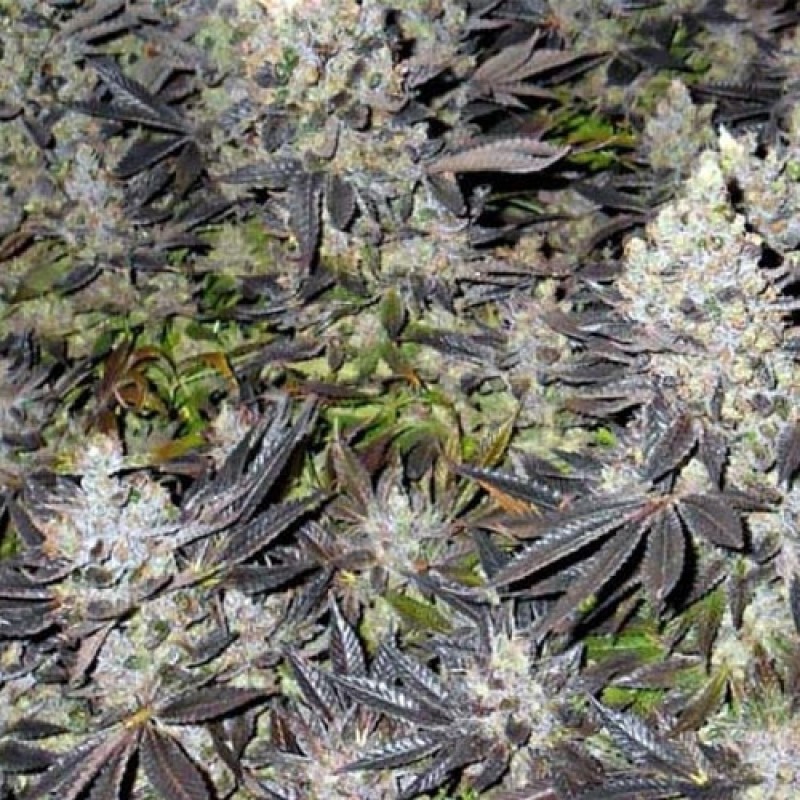 The GSC strain is one of the very few strains that only have minimal side effects for most consumers. The one side effect being reported was the usual cottonmouth(dry mouth). This is easy to fix by keeping a beverage of choice nearby. Some people that are regular users of this strain have also reported mild fatigue when smoking too much; this is likely due to Girl scout cookies' ability to couch-lock its user.
Final Thoughts on Girl Scout Cookies
The GSC strain has become so world-renowned due to its amazing quality and incredibly high THC content, plus its dreamy aroma and intoxicating flavour. This has become a staple on most dispensary shelves as consumers demand a steady supply of this top-shelf strain. So if you are looking to grow a strain that will blow your mind with its super high THC content and flavour, give this strain a grow.
---
Girl Scout Cookies Seeds | Feminized Photoperiod
Girl Scout Cookies Seeds | Feminized Photoperiod
Strain Characteristics

| | |
| --- | --- |
| Breeder/Brand | Girl Scout Cookies Seeds |
| Genetics | OG Kush(pink pheno) X Durban Poison |
| Pack Size | 5 Seeds |
| Flowering Type | Photoperiod |
| Sex | Feminized |
| THC Content | 20-28% |
| Grows | Greenhouse, Indoors, Outdoors |
| Max Flowering Time | 9 weeks |