Lamb's Bread Strain
Embark on a journey into the captivating realm of Lamb's Bread, a cannabis strain that beckons with a storied legacy and distinctive attributes. Much like the Acapulco Gold, Lamb's Bread boasts a rich heritage, its roots deeply embedded in the world of landrace strains. In this exploration, we delve into the genetic tapestry that weaves together this exceptional cultivar, uncovering its unique flavor profile, psychoactive effects, and potential medical applications. Join us as we navigate the lush landscapes of Lamb's Bread, revealing the intricacies that make it a cherished and sought-after strain among cannabis connoisseurs.
Table of Contents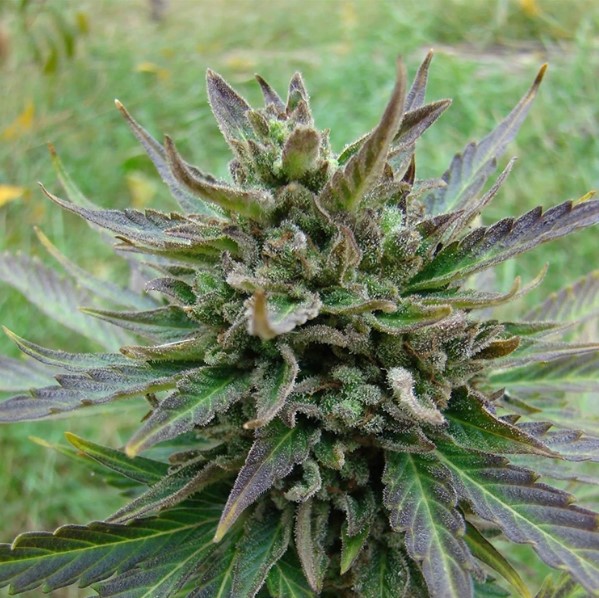 Lamb's Bread Strain Chart
| Aspect | Details |
| --- | --- |
| Genetics | Landrace strain |
| Dominant | Sativa-dominant |
| THC Content | 18 – 25% |
| CBD Content | 0.2 – 0.5% |
| Flowering Time | 8 – 9 weeks |
| Yield | 300-400g/m² |
| Taste/Flavor | Sweet, Earthy, Citrusy |
| Effects | Uplifting, Creative, Energetic |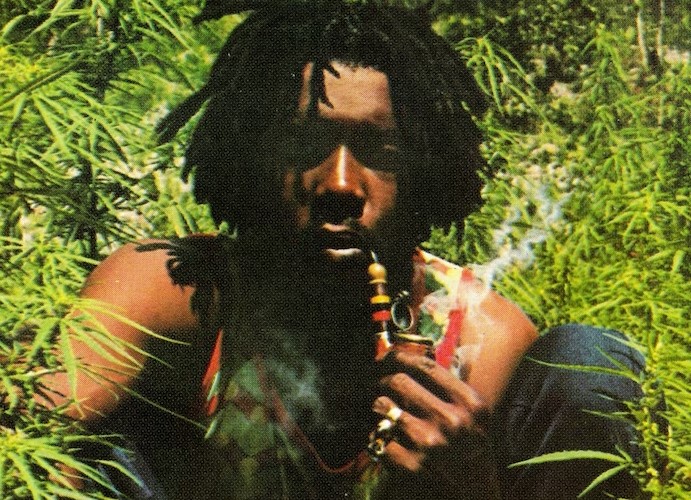 Strain Origins and Genetics
Originating from the vibrant landscapes of Jamaica, Lamb's Bread emerges as a quintessential landrace strain with a lineage deeply intertwined with the island's rich cannabis culture. Revered for its pungent, sweet, and musky aromas, characteristic of Jamaican indigenous strains, Lamb's Bread stands as a testament to the natural evolution and adaptation of cannabis in this tropical paradise. Its reputation as a strain with uplifting and energetic effects finds its roots in the traditional practices of Rastafarian culture.
The legendary status of Lamb's Bread was further elevated by reggae icons Bob Marley and Peter Tosh, both integral figures in the Jamaican music scene. Bob Marley, a practicing Rastafarian, not only endorsed Lamb's Bread but also integrated the term into his music, solidifying its cultural significance. Believed to be Marley's favorite strain, Lamb's Bread became a symbol of the union between cannabis and Rastafarian rituals.
The name "Lamb's Bread," while possibly referencing the "Lamb of God," retains an air of mystery, as its official history remains unconfirmed. It's a term deeply rooted in Rasta culture, representing the concept of cannabis as a sacrament, an "extra herb" with spiritual significance. Even Bob Marley himself shared insights, describing Lamb's Bread as a rare and exceptional herb, akin to finding a single tree on Earth.
Dispelling misconceptions surrounding the strain, Lamb's Bread challenges modern hybrid and seedbank narratives, emphasizing its traditional and landrace origins. The strain's connection to biblical references and the Christian Eucharist further underscores its cultural and religious importance within the Rastafarian community. As we explore the genetic intricacies of Lamb's Bread, we honor not just a strain but a living embodiment of Jamaica's cannabis heritage, resisting the homogenization that often accompanies contemporary cannabis culture.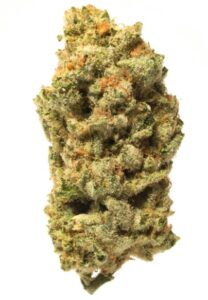 Flavor Profile of Lamb's Bread
Lamb's Bread Terpene Chart
| Terpene | Aroma/Flavor Profile | Potential Effects |
| --- | --- | --- |
| Limonene | Citrus, Lemon | Uplifting, Stress Relief, Mood Elevation |
| Myrcene | Earthy, Musky | Relaxation, Sedation, Anti-Inflammatory |
| Caryophyllene | Peppery, Spicy | Anti-Anxiety, Anti-Inflammatory, Analgesic |
| Pinene | Pine, Woody | Alertness, Memory Retention, Respiratory Support |
Lamb's Bread, with its roots deeply embedded in the sun-kissed soils of Jamaica, boasts a flavor profile as distinctive and vibrant as its origin. This legendary sativa introduces enthusiasts to a sensory experience characterized by a harmonious blend of earthy, sweet, and citrusy notes. The pungent and musky undertones, typical of strains indigenous to Jamaica, add layers of complexity to Lamb's Bread's aromatic bouquet.
Terpenes play a crucial role in shaping the strain's flavor, with limonene, myrcene, and other terpenes contributing to its unique taste. Limonene, prevalent in strains with citrusy aromas, imparts a refreshing and zesty quality to Lamb's Bread. Myrcene, known for earthy and musky notes, adds depth and richness to the overall flavor profile.
When consumed, Lamb's Bread offers a palatable and well-balanced experience. The citrus notes carry through to the taste, complemented by the earthy undertones and a subtle sweetness, creating a delightful fusion for the senses. The strain's flavor profile, reminiscent of the Jamaican landscape, reflects the natural terroir in which it thrives.
As enthusiasts savor the distinct flavors of Lamb's Bread, they partake not only in a cannabis strain but in a sensory journey that pays homage to the cultural and environmental influences shaping this legendary sativa.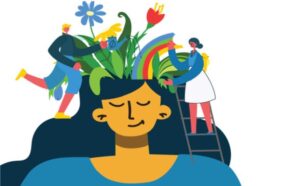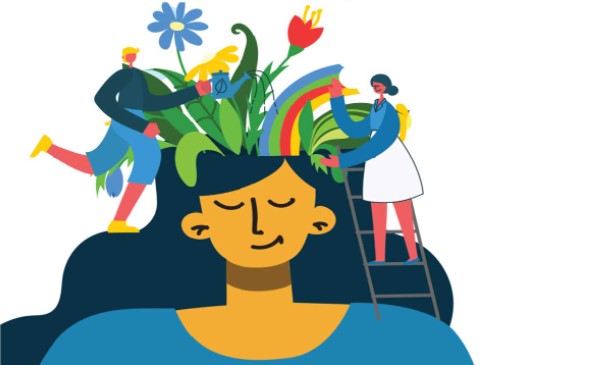 Lamb's Bread, a luminary among cannabis strains, invites enthusiasts into a realm of psychoactive effects that embody the spirit of its Jamaican heritage. As a sativa-dominant strain, Lamb's Bread is renowned for delivering a euphoric and uplifting experience, setting the stage for moments of creativity and heightened focus. The onset of its effects is typically fast-acting, inducing a burst of happiness and a sense of well-being.
Consumers of Lamb's Bread often report a sustained, energetic buzz that gracefully transitions into a more relaxed state without inducing sedation. This unique balance allows individuals to maintain functionality and engage in social activities, making Lamb's Bread a favorable choice for daytime use. The strain's relatively long-lasting effects contribute to its popularity among those seeking an extended and enjoyable experience.
The psychoactive effects of Lamb's Bread are not only a testament to its sativa lineage but also reflect the synergy between its genetic makeup and the environmental conditions in which it thrives. As users embark on the journey of Lamb's Bread, they embrace not only a remarkable strain but a harmonious dance between cannabinoids and terpenes, delivering an experience that transcends the ordinary and resonates with the vibrant essence of Jamaican cannabis culture.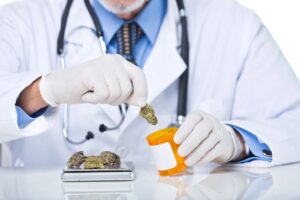 Medical Applications
Beyond its reputation as a beloved recreational strain, Lamb's Bread emerges as a potential ally in the realm of medical cannabis, offering relief and therapeutic benefits to those seeking a natural approach to health and well-being. Users have reported positive outcomes in managing various conditions, making Lamb's Bread a noteworthy consideration for medicinal use.
The uplifting and euphoric effects of Lamb's Bread may contribute to alleviating symptoms of chronic stress, anxiety, and depression. The strain's mood-enhancing properties can foster a more positive mental state, providing respite for individuals grappling with these common mental health challenges.
Lamb's Bread's energizing nature may also prove beneficial for tackling fatigue and boosting energy levels. This aspect makes it a potential option for individuals dealing with conditions that induce lethargy or a lack of motivation, offering a natural alternative to traditional approaches.
The therapeutic potential of Lamb's Bread extends beyond its cannabinoid content to include its unique terpene profile. Terpenes like limonene, known for anti-anxiety and mood-enhancing properties, and myrcene, associated with relaxation, contribute to the strain's holistic therapeutic effects.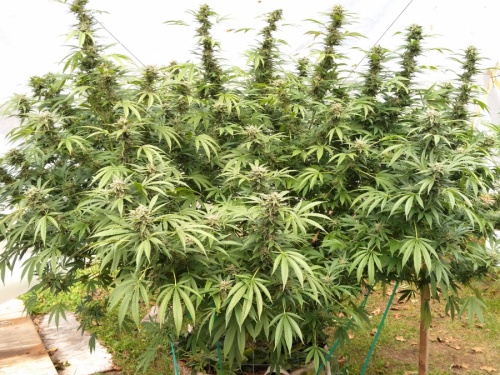 Lamb's Bread Growing Tips
Cultivating Lamb's Bread, a strain deeply rooted in Jamaican soil, demands a nuanced approach that aligns with its sativa-dominant characteristics. Whether you're a seasoned cultivator or a novice embarking on your first grow, these tips will guide you through the essential aspects of successfully cultivating Lamb's Bread.
1. Ideal Conditions for Growth:
Lamb's Bread thrives in warm, sunny climates, reminiscent of its Jamaican origins. When cultivating outdoors, aim for a Mediterranean-like environment with abundant sunlight. For indoor cultivation, replicate these ideal conditions using high-intensity discharge (HID) lamps or full-spectrum LEDs.
2. Flowering Time and Harvest:
Lamb's Bread typically boasts a flowering time of 8 to 9 weeks. Outdoor harvests often occur in the early fall. Keep a close eye on trichome development for optimal harvest timing, ensuring a balance between cloudy and amber trichomes for desired effects.
Cultivators can anticipate a moderate to high yield from Lamb's Bread. However, factors such as nutrient management, pruning, and training techniques can significantly influence the final outcome. Attention to these details ensures robust and healthy plants, maximizing yield potential.
4. Pest and Disease Management:
Despite its robust nature, Lamb's Bread, like any plant, may face challenges related to pests and diseases, especially in outdoor cultivation. Implement preventive measures such as regular monitoring, proper ventilation, and the use of organic pesticides to safeguard the health of your plants.
5. Soil Quality vs. Hydroponic Methods:
Lamb's Bread, being a sativa strain, thrives in well-draining soil with a slightly acidic to neutral pH. Emulate its natural habitat by using a soil mix rich in organic matter. Alternatively, hydroponic systems with controlled nutrient delivery can cater to the strain's specific needs, allowing for meticulous adjustments to optimize growth.
6. Pruning Strategies:
Sativa-dominant strains like Lamb's Bread benefit from strategic pruning to manage height and encourage light penetration. Techniques such as topping or FIMing can control vertical growth, stimulating lateral development and creating a more even canopy. Careful defoliation, especially in lower regions, redirects energy to upper bud sites, enhancing nutrient efficiency.
Sativas typically require a nutrient regimen that supports vigorous vegetative growth. During this phase, nitrogen-rich fertilizers promote lush foliage development. As flowering commences, transition to a bloom-specific nutrient mix emphasizing phosphorus and potassium for robust bud formation. Regular monitoring and adjustment of nutrient levels ensure Lamb's Bread receives tailored nutrition throughout its lifecycle.
References
Tim Boekhout van Solinge. (1996). Ganja in Jamaica
Booth, M. (2004). Cannabis: A History. St. Martin's Press.