What is CBD Isolate, its uses, and treatments?
As CBD isolate continues to gain traction in the cannabis industry and make headlines across the world, more consumers are jumping on the CBD bandwagon. Many of them are anxious to see what the non-psychoactive cannabinoid can do to help them with their medical condition.
CBD like you see on the shelf can take either of two forms: Full-Spectrum Extract or isolate.
If you're looking to consume the most potent form of CBD, then isolate should be your first choice.
Will isolate be as effective as full-spectrum CBD?
CBD isolate manufacturing process
And most commonly, how do I consume isolate powder?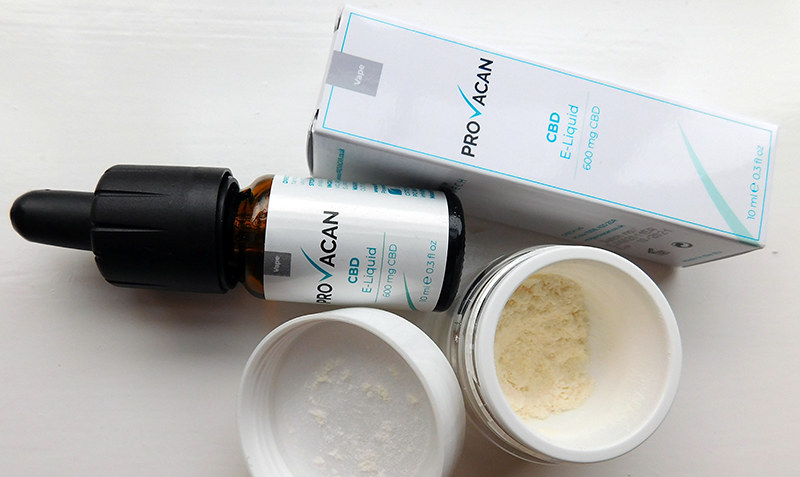 What Is CBD Isolate?
As suggested by the name, it's the CBD crystals that have been isolated from the plant matter and from all other cannabinoids. CrystaIized Isolates totally remove all other cannabinoids, terpenes, and organic matter; cannabidiol isolates are 99% pure CBD.
Isolate resembles a white crystalline powder with no scent, no taste, and can be easily dissolved in water. After reading that last sentence some may associate white crystals with hard drugs. Don't worry, isolate is obtained in a natural process without adding any hazardous chemicals to the finished product.
Not to mention that in its pure form Isolate is more versatile than other CBD formulas. Because CBD isolate has no flavour or terpenes you can easily incorporate them into baked goods or other CBD infused edibles.
Manufacturing Process

The first part of the extraction process of CBD isolate is pretty similar to other extraction processes used to make CBD. However, even after the extraction, there's still plenty of active cannabinoids and compounds to be purged before you get this ultra-pure crystalline form of CBD. The purification process starts with the filtration out of all other plant materials. Following that filtration, the CBD extract goes through a process known as "winterization" that further removes any contaminants. The end product is 99% pure CBD isolate.
Does Isolate Contain THC?
Although full-spectrum CBD still contains trace amounts of THC (typically below 0.3%), CBD isolate is completely free of THC. Not only that but CBD isolate won't get you high, or show up on a cannabis drug test. Also if you are allergic to certain cannabinoids or other active cannabis substances. Such cases are extremely rare, but if that's you, isolate can be your only option for relief.
How Do I Use Isolate?
Okay, you just got back from picking up some isolate and you're anxious to try it. You open it and by looking at the crystalline powder, a question pops into your head:
What should I to do with the CBD powder?
Well, there are a few ways to consume isolate.
Here's a quick consumption method list:
1. The Sublingual Method
Simply said, the sublingual method means that you place some CBD isolate powder directly beneath your tongue. This is, by far, the fastest and most convenient way to consume the product. Once you put the CBD isolate under your tongue, hold it there for about a minute. The mucus membranes should absorb and deliver CBD to the bloodstream and bring you some relief quickly. As discussed above, CBD has no flavour or smell, so it will be easier to consume more comfortably than, say, CBD oil.
2. Make Your Own CBD Goodies
Infuse oil with your isolate powder and create tons of ways to make your own CBD edibles. Once you add CBD isolate into MCT oil, grapeseed oil, olive oil, or butter to create your own CBD oil, you end up with a perfect base for a whole range of CBD-infused recipes.
If you do decide to use the infused oil to cook some delectable edibles keep in mind that CBD should be kept at lower temperatures to maintain its potency. Alternatively, CBD isolate can be mixed with skin conditioning oils to create a beauty cream, a nourishing balm, or a cooling rub to be used for sore achy muscles. CBD is best known for its strong anti-inflammatory properties, so consuming CBD in such great abundance can provide relief very fast.
3. Add It to Your Fruit or Veggie Smoothie
This is yet another easy way to medicate with CBD and make your isolate experience tastier. Simply add some of the powder to a glass of veggie juice or a fruit smoothie. Combine it with your favourite morning drink and revel in that extra boost of energy, focus, and stress relief to start the day.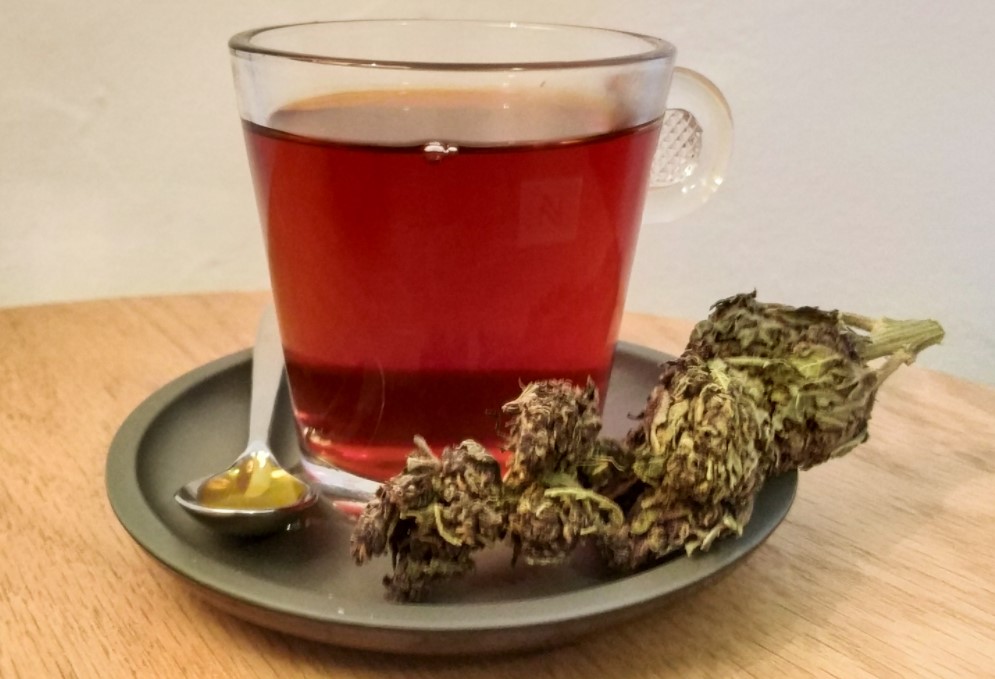 Speaking of being focused and energetic, combining CBD with your morning coffee is the way to go. As with smoothies and fruit juices, adding CBD to coffee will improve your cognitive function and energy levels.
5. Make Your Own CBD Sweetener
Here's a smart life hack for those with a bit of a sweet tooth.
Got some Agave or Honey?
If you do, then all you have to do is heat up honey or agave in a double boiler and mix in the CBD isolate until fully dissolved. Once the mixture cools, you can spread the infused sweetener on some toast, or add it to your coffee or tea.
Dosage levels of CBD isolate
Isolate is the purest form of CBD available to the consumer. The finished product is 99% pure, this means one gram of isolate will contain over 990 milligrams of CBD.
This makes dosing your CBD very easy, as one milligram of powder delivers one milligram of CBD.
Now that you have a better understanding of what CBD isolate is and how to use it, you can use it in your wellness routine and embrace its therapeutic benefits by consuming them directly or infusing the isolate into your own CBD recipes.