Bubba Kush Strain Review, effects and Grow Information

Strain Review
Getting to Sleep is a luxury to many people who can't afford to be without its replenishing effects. We live in a very fast-paced world, where too much stress is being laid on our shoulders. Work deadlines, peer pressure, poor eating habits — all these stressors will eventually deprive you of sleep, compromising the overall quality of your awake time. Thankfully there's a natural solution to worldly stressors in the form of the Bubba Kush Strain.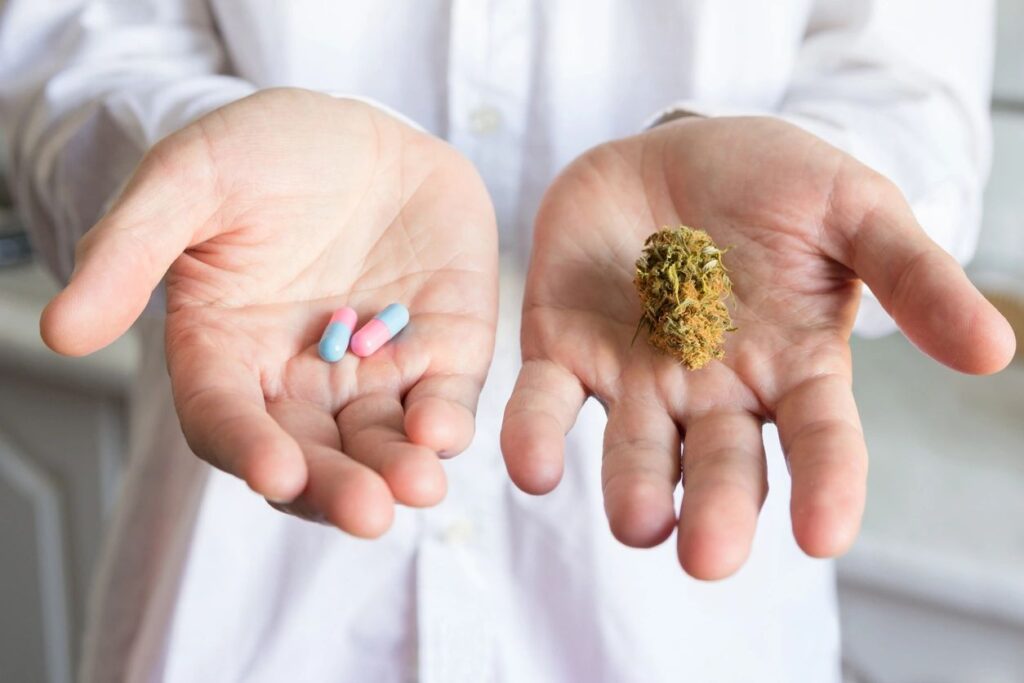 Of course, you can always hit the local pharmacy or see your doctor and ask about a bottle of debilitating pills. These pills tend to knock you right out of your shoes, but there's a natural and safe solution to your sleep troubles. This natural remedy is called marijuana, or to be more accurate, the Bubba Kush Strain of Cannabis.
With just a small dose or a few puffs on a joint, the Bubba Kush strain can bring down a tranquillizing respite with a sensation that will melt away even the worst stress. This powerful Indica strain has synonymized its name for its splendid medical benefits and potential, especially for treating individuals suffering from insomnia and a lack of appetite.
Below you will read everything you wanted to know about the Bubba Kush strain. Continue reading and see if this unique cannabis strain can live up to your medicinal expectations.
Bubba Kush: A Brief Overview
This is a heavily Indica-dominant weed strain, beaming with an abundance of every hallmark trait of this variety, including euphoria, full-body relaxation, sleepiness, and a huge increase in appetite.
Although the exact breeding genetics of the strain remains unknown, the original breeders from California say that one plant in the cross was an OG Kush cannabis plant, and the other plant was an unknown Northern Lights pheno from Mardi Gras in New Orleans; this mysterious mother plant was further named "Bubba".
The THC levels of Bubba Kush are around 15-23%. This, along with its Indica genetics, makes the cannabis strain a perfect choice for insomnia, nausea, stress, pain relief, and loss of appetite on top of other medicinal marijuana treatments.
Bubba Flowering: The Visuals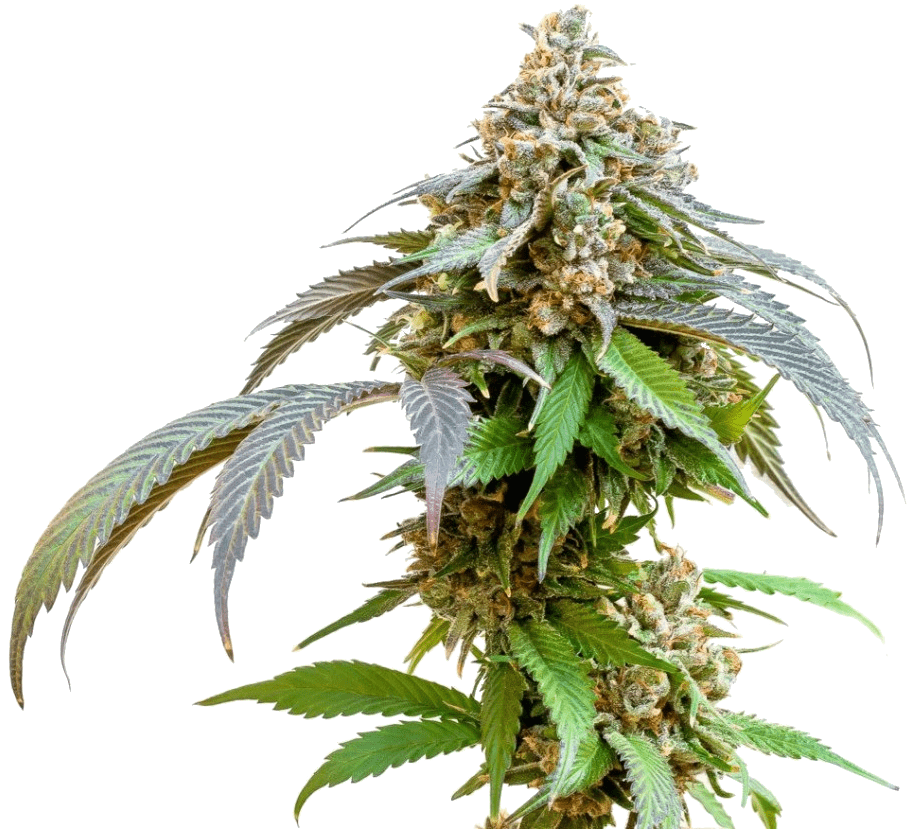 When it comes to appearance, Bubba Kush is anything but your typical weed plant. Although it still exhibits signs of typical well-grown cannabis with trichome laced green and slightly violet flowers that are accentuated by short orange pistils protruding out from in between. The bright green and purple tones carry over to the fan leaves, which gives Bubba Kush a vivid green and purplish bright appearance.
As for the smell, the Indica strain releases a sweet and pungent aroma, sometimes compared to coffee and chocolate. The scent of the smoke is very reminiscent of hash, with notes of nuts on the exhale. This nutty taste is toned down by the sweet part of Bubba Kush to send your taste buds on a long-lasting adventure.

The Effects of Bubba Kush
The tightly packed Bubba Kush strain induces effects that are unique to strong Indica cannabis varieties. Expect a deep body melt followed by the bliss that keeps all your stress at bay. Sometimes, it only takes a few drags from a joint to feel couch-locked and craving some unhealthy snacks.
Speaking of the powerful case of munchies that Bubba Kush is famous for inducing, be sure to stock up on some hearty snacks. You don't want to be stuck at home thinking about how hungry you are.
If you consume these delicious frosty nuggets in moderation, your high will be more manageable. You can still expect to have deep thoughts while sinking deep into your favourite couch. If you're worried about drifting into a confused haze, worry not, as Bubba Kush won't induce such effects. Even if it leaves you physically immobilized, you can still chat and communicate with your friends on the other couch.
As you begin to consume Bubba Kush cannabis in larger amounts, you'll likely slip into a state of euphoria, get hungry, and then very sleepy. This effect makes the Indica strain an ideal choice for people having issues sleeping or those suffering from eating disorders.
Medical Benefits of Bubba Kush
The Bubba strain offers a wide array of medicinal marijuana benefits for consumers. Using this indica can help patients in alleviating the following afflictions: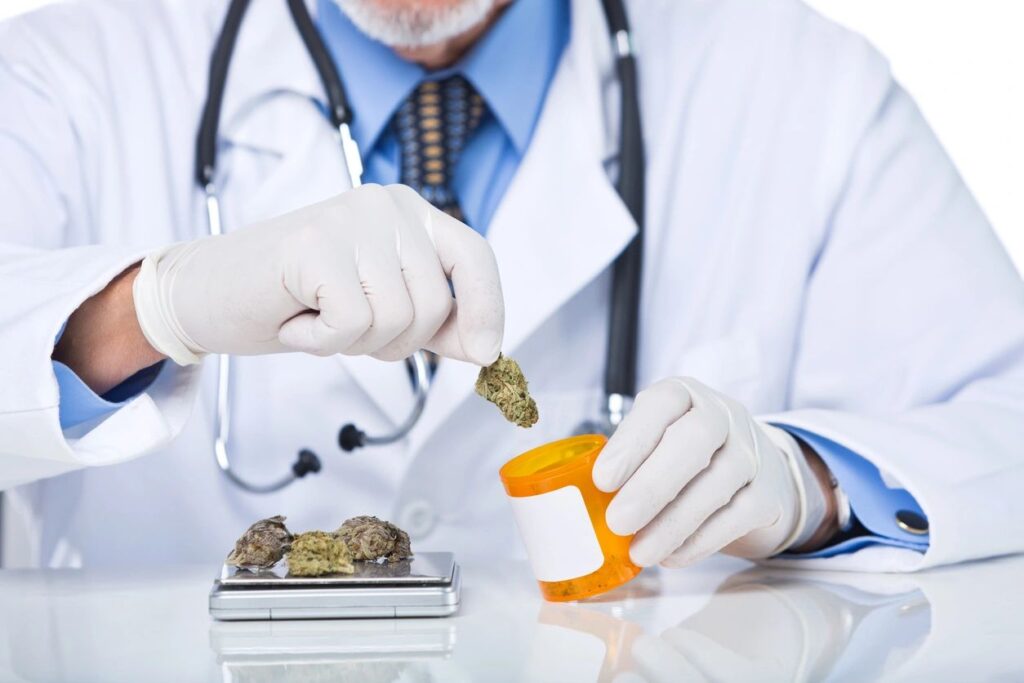 Stress
Anxiety
Depression
Paranoia
Nausea
Chronic pain
This medical strain is often the go-to choice for those who are battling severe illnesses such as AIDS or cancer. That's mostly due to its powerful Indica traits are invaluable for treating pain and loss of appetite.
While Bubba Kush won't cure a disease itself, it will make everyday battles easier to handle. If you're looking for more potent forms of this strain, try a hybrid version of this strain such as Death Bubba. Named for its near coma-like effects on those who consume it.
Possible Side Effects
Those of you who are looking for an energy boost early in the morning will face disappointment if they decide to roll a joint or vape with Bubba Kush. This powerful Indica strain is typically smoked as a sedative or for dealing with severe pain. Because of these Indica cannabis traits, you most likely will feel sleepy and unmotivated after consuming it.
Drowsiness aside, there's one other thing to remember when consuming Bubba Kush — the dosage.
Those dealing with medical conditions should take caution when dosing any cannabis strain, but Bubba Kush is way beyond that. Too much of its potent buds can heighten your anxiety, stress, and even induce paranoia. While those negative effects typically disappear quickly, they're not pleasant to experience so remember about your limits and respect others.
Following this guidance will allow you to avoid most of these negative side effects. Well, except for the cottonmouth and dry eyes, but that's the standard with consuming all cannabis.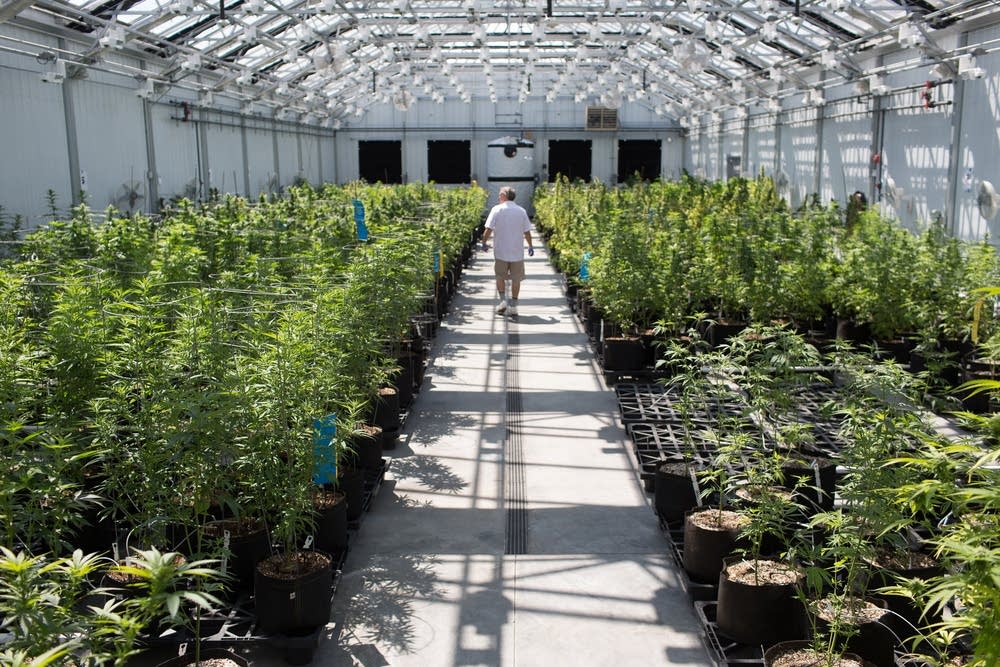 Bubba Kush Grow Info
This strain is somewhat easy to grow, and like most Indica plants, people choose to grow the plant indoors. The strain typically reaches about 4 feet in height, which means it's not the most incredible strain in terms of final yield. If you decide to make a cannabis concentrate with the strain however the harvest may surprise you. This sticky strain is known for its incredible resin production.
The flowering period for Bubba Kush hovers around 8 to 10 weeks. You may expect a final yield of around a pound per meter squared. Outdoor cannabis cultivators usually chop their plants around mid-October, with up to two pounds of buds per plant.
A Final High Note On the Bubba Kush Strain
Bubba Kush is the perfect cannabis strain for inducing a state of full relaxation, where consumers can easily kick back and relax. It will help treat your troubles related to pain, stress, or racing thoughts. While the Indica bud may not be your best daytime choice, it does wonders for your night routine when consumed after your busy day is done. Oh and don't forget, the boost in appetite for even in the most hopeless medical cases.
---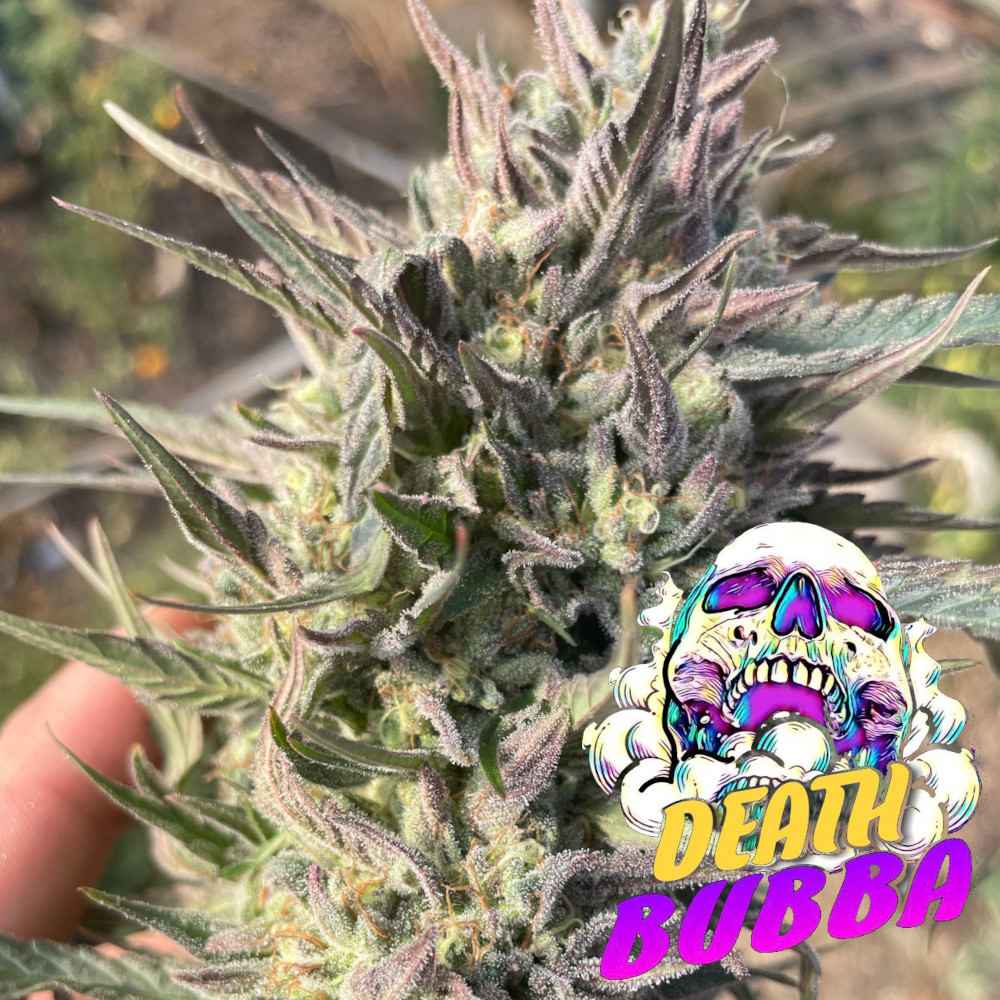 Death Bubba Seeds | Feminized Photoperiod
Death Bubba Seeds Feminized
5 Seeds
Strain Characteristics

| | |
| --- | --- |
| Breeder/Brand | Dagga Seeds Canada |
| Genetics | Bubba Kush bred with the  Death Star strain |
| Pack Size | 5 Seeds |
| Flowering Type | Photoperiod |
| Sex | Feminized Seeds |
| THC Content | Up to 27%+ |
| Grows | Greenhouse, Indoors, Outdoors |
| Death Bubba seeds flowering time | 8-9 weeks |
Listen to this article Introduction When it comes to growing cannabis, every grower's goal is to achieve abundant yields of high-quality buds. One of the most effective ways to accomplish this is through the use of cannabis training techniques. These techniques involve manipulating the growth and structure of the cannabis…