Historical Cannabis Friendly Celebrities

Did George Washington Grow Weed?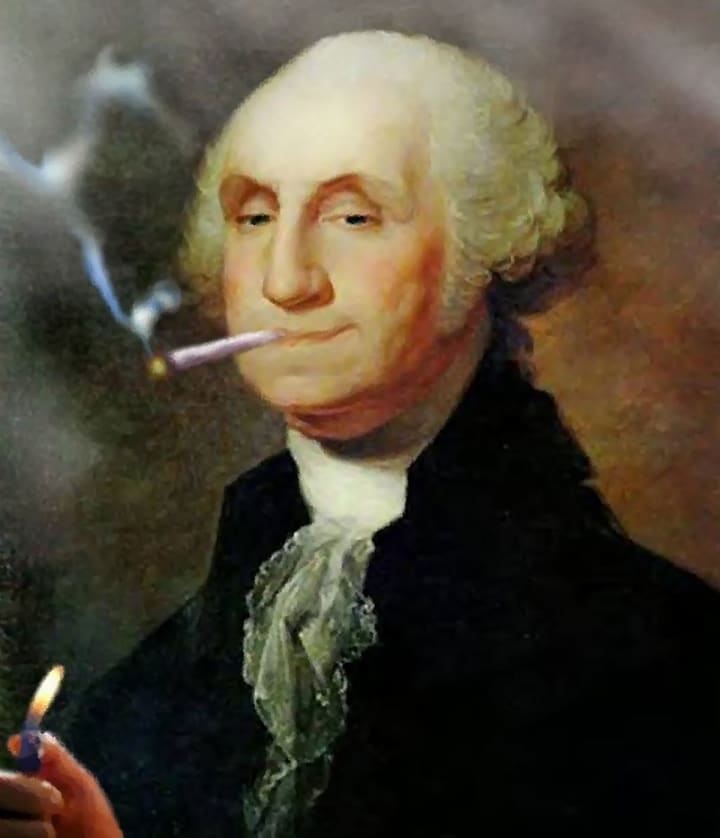 In 1762, "Virginia awarded bounties for hemp culture and manufacture, and imposed penalties upon those who did not produce it." Growing grass from marijuana seed was the law! Not against the law. George Washington was growing hemp at Mount Vernon three years later. Historians argue that it was presumably for its fibre. Though it has been argued by some that Washington was also interested in the medicinal marijuana properties of his cannabis plants
Marijuana was used to treat numerous ailments at the time.
Thus it's not conceivable that Washington was working on creating a hardy medicinal marijuana strain.
Historians argue that there's an entry in his journal suggesting Washington intended to pull his male marijuana plants. Just like marijuana growers do now who choose to grow from cannabis seed. Thus ensuring his female marijuana plants didn't produce marijuana seeds. Instead, he could smoke or have Martha Washington make cannabis tinctures.
There can be no doubt that Washington separated the male marijuana plant from the female marijuana plant.
Two entries in his diary supply the evidence: May 12-13 1765: "Sowed Hemp at Muddy hole by Swamp." August 7, 1765: "–began to separate the Male from the Female Hemp at Do–rather too late."
George Andrews has argued, in The Book of Grass: An Anthology of Indian Hemp (1967), that Washington's August 7 diary entry, "clearly indicates that he was cultivating the plant for medicinal purposes as well for its fibre."
He might have separated the males from the females to get better fibre, Andrew concedes–but his phrase "rather too late" suggests that he wanted to complete the separation before the males seeded the female marijuana plants.
Thus, like marijuana enthusiasts today, Washington didn't want marijuana seeds in his bud.
Instead, he sought to avoid marijuana seeds by pulling the male marijuana plants and using them for fibre and the beautiful big-budded females for medicinal use.
Or getting good recreational marijuana high on.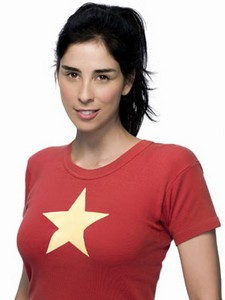 Cannabis Celebrity Comedian Sarah Silverman
The star of The Sarah Silverman show, Sarah Silverman, is a major pro-marijuana advocate.
On her weekly Comedy Central program, her character smokes a bong for the first time with her gay pot-smoking neighbours. In the third season debut episode High, It's Sarah a 'Stoned Sarah' leaves voice mail messages for 'Straight Sarah' to follow when she is no longer ripped on pot.
Her character concludes the episode with the revelation, "marijuana is really mind-expanding."
Marijuana inhaling is routinely featured on the program.
For the final scene in 2005's Jesus Is Magic, a film involving her stand-up comedy and musical sketches, Silverman does a massive bong hit before making out with herself in a mirror.
Silverman publicly told media she loves to puff pot or eat cannabis-laced brownies over drinking booze in social situations.
When pressed by Barbara Walters on The View about her breakup with comedian Jimmy Kimmel, Silverman made a weed reference on the morning talk show.
Suffering from clinical depression, Silverman's marijuana inhaling might be considered medicinal.
One anecdotal tale has her toking a phatty before hitting the stage to calm backstage fright that had her so paralyzed with fear that she couldn't possibly perform. Other comedians were amazed at her ability to get high and then hit the stage with a killer well-timed set.
Comedian/filmmaker Doug Benson (Super Size Me) films Silverman using a Volcano Vaporizer for his movie Super High Me. A flick about sampling medicinal marijuana from compassion clubs operating in California.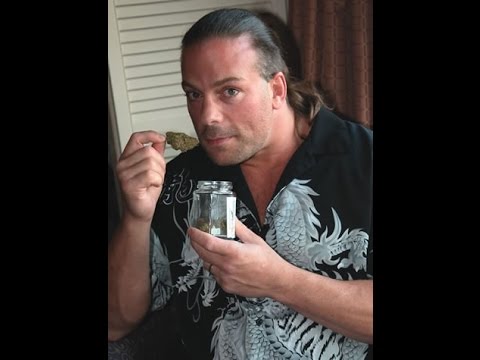 Celebrity Weed Wrestler Rob Van Dam
Pro wrestler Rob Van Dam has his own marijuana strain RVD 420 (mostly Kush) available at a Venice Beach, CA medicinal marijuana compassion club.
RVD began his career at 18, training under The Sheik in Michigan. Making his wrestling debut in 1990.
In 2006 after just recently winning the WWE dual titles, he and a fellow wrestler known as Sabu were pulled over on U.S. Route 52 in Hanging Rock, Ohio for a traffic violation.
The officer discovered a small amount of marijuana in their car. RVD wasn't worried about the repercussion at the time believing the incident to be too trivial for anyone to notice.
He was suspended, stripped of his titles and endorsements. Losing thousands of dollars and never truly regaining main event status.
RVD ultimately pleaded guilty to the cannabis possession charge. Paying a $140 fine, but his career was sidetracked.
Most recently (2008) on Geraldo's Fox Saturday Night the talk show host asked RVD if the 2006 incident had made him an advocate for marijuana legalization.
Yet, five years previously he appeared in High Times (1998 Ozzy Osbourne cover).
He recently launched a reality-based website RVDTV where he discusses plenty of cannabis-related issues. Including interviewing noted cannabis champion Jack Herer.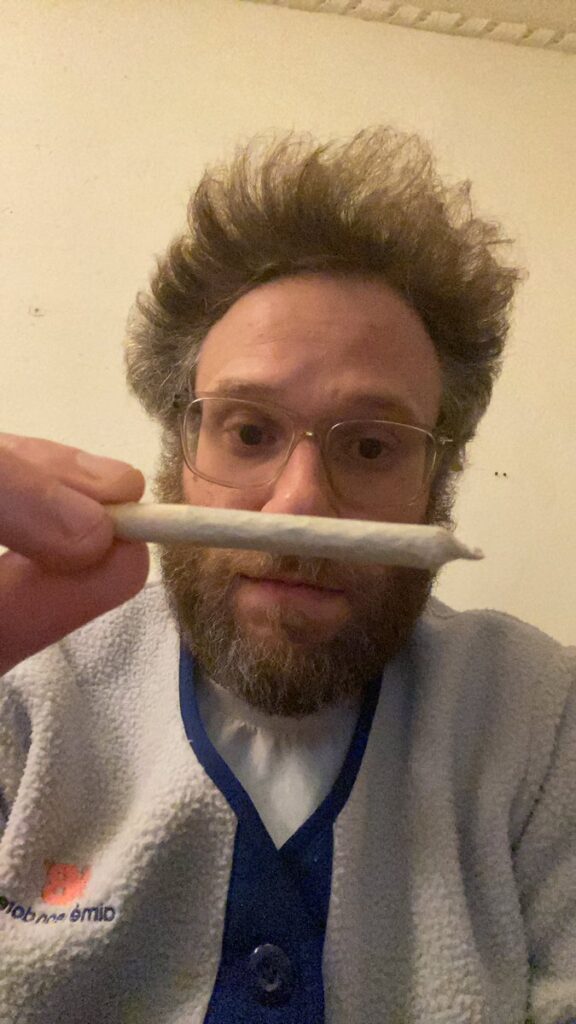 Celebrity Cannabis Comedian Seth Rogen
Actor Seth Rogen (Knocked Up / Super Bad / Zack and Miri Make A Porno) pushed the pot limits promoting his bong-hitting blockbuster movie Pineapple Express.
A movie Rolling Stone declared "the best stoner movie of all time" on its cover.
Rogen told the website the A.V. Club, "I think of it as a movie about stoners. Movies like The Big Lebowski and Dazed And Confused, I don't really consider them stoner movies. I just consider them movies about people who smoke weed."
On The Daily Show with Jon Stewart he declared he smoked a ton of weed in high school before ultimately dropping out.
The experience, he claims, lead to co-writing the movie Pineapple Express. For the movie's launch party in San Diego, hosted by magazine Maxim, Rogen got caught smoking a joint on the rooftop of the hotel. He was told to immediately put it or leave. Rogen bravely opted to leave instead of putting it out, according to US Magazine.
Amazingly, Pineapple Express grossed over $87 million at the box office.
An incredible return for a movie about reefer.
The actor is a proud member of the National Organization to Reform Marijuana Laws (NORML) and recipient of the High Times 2007 Stoner of the Year Stony Award.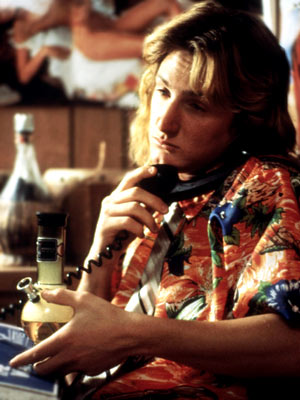 Cannabis Friendly Celebrities Sean Penn as Jeff Spicoli
Actor Sean Penn burst onto the scene in the early '80s as the coolest stoner ever as Jeff Spicoli in the classic cannabis comedy Fast Times at Ridgemont High.
An amazing stoner scene has Spicoli exciting his hotboxed van in Ridgemount High parking lot to attend Mr. Hand's class.
The teacher is not happy when the stoner arrives late for class wearing no shirt and with a bagel jammed in shorts.
Many critics of Penn's overlook the fact his acting is phenomenal. Instead of focusing on his often hairy personal life.
That once involved a marriage to pop singer Madonna.
Yet Penn's been nominated five times for an Academy Award for Best Actor, but only took home the award once.
For his stellar role in the movie Mystic River.
Penn also won a Golden Globe for his work in Mystic River and a Screen Actor's Guild Award for Best Actor in the movie MILK.
He's portrayed plenty of hard drug addicts during his acting career.
The actor is not only an outspoken political activist for the legalization of marijuana but many other excellent causes too.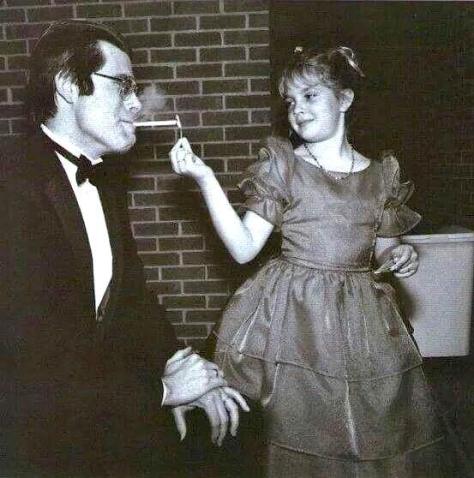 Stephen King Master of Suspense Supports Stoners
Arguably one of the best authors of the modern era, Stephen King fought drug addiction early in his career.
King credits his family and friends substance abuse intervention meeting as his turning point in confronting his hard drug addiction. However, the American author of contemporary horror, fantasy and fiction continues to support the legalization of marijuana. "I think marijuana should be legal," King told American media. A powerful statement for someone who has sold 300 – 350 million copies of his books worldwide. Which have been reprinted into other media such as comic books, movies and television series.
King cites economics as a great reason to legalize marijuana.
A resident of Maine, King said the financial boom, "would be wonderful for the state of Maine." He added, "I think it should be a cottage industry."
King encourages other celebrities to come forward to support the marijuana legalization movement.
An A-Z list of novels is available from his official website.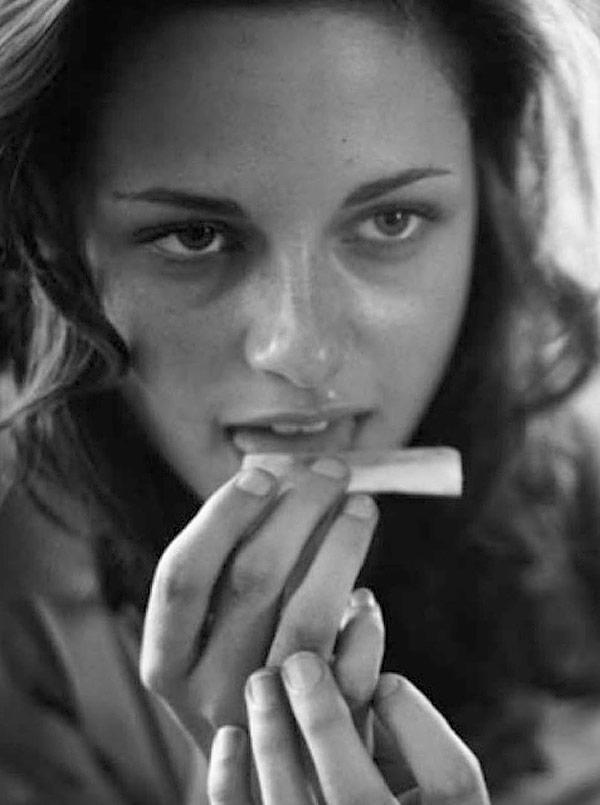 Cannabis Friendly Celebrity Kristen Stewart A Twilight Toker
Twilight movie star Kristen Stewart, who played Bella in the full-length feature film, was caught puffing weed on the doorsteps of her family home by scandal website TMZ just a week after Twilight debuted at number one at the box office. The tabloid website photographed Kristen Stewart smoking a bong that many presumed contained cannabis with a male friend six times.
Unleashing a flurry of anti-cannabis furry in mainstream American media.
Kristen Stewart began acting at eight and has appeared in Panic Room, Catch That Kid, Zathura, In the Land of Women, The Messengers and Into the Wild.
Though the actress received a scathing reprimand for puffing marijuana publicly she will continue to play Bella in the sequel to Twilight, New Moon. Scheduled for release in late 2009.
Several weeks after the first set of six photos surfaced, Kristen Stewart has photographed again. This time not smoking marijuana. Instead of professing her love for cannabis by wearing a pot leaf bikini.
Photographed twice now professing marijuana love, Stewart hasn't said anything about her cannabis experiences.
A substance that millions of teenagers her own age use safely and responsibly.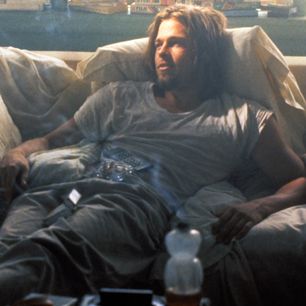 Brad Pitt Is one of the most famous Cannabis Friendly Celebrities
Hollywood heartthrob Brad Pitt is a well-known cannabis celebrity.
Early in Brad Pitt's acting career, before his current relationship with Angelina Jolie, the sexiest man in America would spend a great deal of his time in his dressing room rehearsing his lines while smoking marijuana.
Pitt performed in small roles in late the '80s. Including on the television show Dallas.
Brad Pitt made his starring debut in the movie Interview With A Vampire (1994). A string of mid-'90s successes Se7en, Twelve Monkey's, culminated in a knock-out performance in Fight Club. Pitt played the underground fighter revolutionary Tyler Durden in the awesome flick.
At the end of a long shooting schedule, Pitt is known to smoke Cannabis joints right on the set.
The government of China has banned Pitt for life, not for smoking cannabis or using a bong, but for making the film Seven Years In Tibet. The movie, the government argues, is too nationalistic pro-Tibet.
Brad Pitt hasn't publicly spoken out about his use of cannabis. However, Brad Pitt has been photographed on numerous occasions wearing pro-cannabis t-shirts.
---