Cannabis-infused Honey, Sugar, Milk and Coffee Recipes
Cannabis Infused Honey Recipe
Honey has many health properties, which have made it a traditional remedy for coughs, wound healing and constipation. The medicinal benefits of honey can be combined with cannabis, for the preparation of a sweet and medicinal natural remedy. When cannabis honey is kept in a cool, dark and dry place, it is expected to remain active for up to 8 months or more.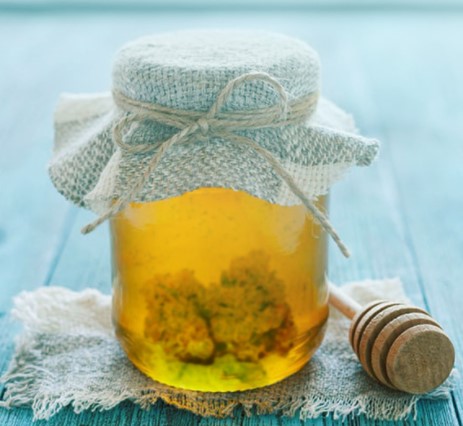 Ingredients for making cannabis honey
Slow cooker
5 grams of chopped cannabis
400 grams of honey
Cheese filter cloth
Wire
How to make cannabis honey
Wrap the cannabis in the filter cloth and tie the end with the string
Put the wrapped cannabis in the cooking pot and pour the honey over
Cover the pot and heat on low heat, for 3-4 hours. Avoid reaching the boil. Stir several times an hour
Turn off the pot and let the honey cool for 24 hours
Remove the wrapped cannabis from the honey – try to squeeze as much honey out of the fabric as possible
Transfer the honey to a jar.
---
Cannabis Infused Sugar Recipe
Who doesn't love a little sweet sometimes? And if it comes with a soothing and pleasant effect -that's awesome. Here is a light recipe for making cannabis sugar that will allow you to add an interesting twist to any dessert.
For cooking with cannabis infused recipes, cannabis butter or cannabis oil is usually used for cooking, but there is another way to add a twist to different foods: cannabis sugar.
Unlike oil and butter, cannabis sugar is of course used to make desserts and foods that are originally high in sugar, so that the effect of cannabis is fully felt.
Here is a simple and easy Cannabis Sugar recipe to prepare:
Required Equipment:
Oven
bowl
strainer
Storage jar

Ingredients:
Cannabis extract (tincture)
Coarse/granular sugar (can be replaced with the same amount of brown sugar)
The desired ratio is one teaspoon of cannabis extract per cup of sugar (1 teaspoon / 1 cup). The final product is preserved for a long time, so in order to save future preparation, you can prepare a lot at once – for a whole kilogram of sugar, it is advisable to put about 7-8 teaspoons of extract.
Preparation process:
Pour the sugar into the bowl and unload the lumps if any. Add the cannabis extract and mix until the sugar completely absorbs the extract and gets a greenish tint.
Flatten the mixture on a baking sheet covered with paper, and place it in a preheated oven at 100 degrees Celsius for 30 minutes . This step is designed to evaporate all the alcohol from the mixture.
Remove the pan from the oven and make sure you let it cool off. The sugar should begin to crystallize in lumps so the prepared mixture should be filtered through a fine sieve into the storage jar.
Note: When filtering, use a spoon to break up the lumps and try not to touch the sugar with your hands, so as not to cause the THC in it to stick to your fingers. It is also important that the storage jar be completely sealed in order to maintain the level of effect that the sugar will have over time.
---
Cannabis Milk as a substitute for cannabis butter.
Cannabis milk is used as a more liquid substitute for cannabis butter, for use in a wide variety of cannabis infused recipes as well as for mixing in coffee. Here is a light and simple recipe for making cannabis milk.
Unlike hemp milk, which has a high nutritional value but no psychoactive effect, cannabis milk (known as 'Cannamilk') is used as a more liquid substitute for cannabis butter and is intended for recipes that combine milk, or for mixing with coffee.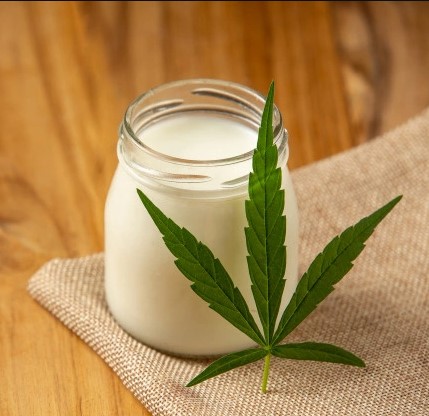 Here is an easy recipe for making cannabis milk:
Required Equipment:
Pot or frying pan
Filter paper
Storage bottle (preferably glass)

Ingredients:
1 litre of milk 3% fat
25 grams of cannabis

Preparation process:
Grind the flowers in a grinder until a coarse powder is obtained. At the same time heat the milk in a pot or pan over high heat until boiling.
After boiling, lower the heat and continue to heat the milk over a low heat. Add the flowers slowly and stir until all are completely covered in milk.
Give the mixture 35 minutes on low heat, and at the same time continue to stir every 3 minutes until the milk gets a greenish-yellow hue.
One minute after the milk has changed color, turn off the heat and let the mixture cool for 5 minutes.
Pour the prepared milk into the storage bottle. It is recommended to use a glass bottle to maintain a high level of hygiene.
---
Cannabis in your Coffee
A simple and easy recipe for making strong and concentrated cannabis coffee, which will make you have a long-lasting effect of up to 12 hours. Can be mixed with cannabis milk to strengthen the effect.
Cannabis coffee capsules, designed to impart a feeling of freshness to caffeine along with the beloved 'hi' feeling of cannabis, are available in US stores.
Here is an easy and simple recipe for strong cannabis coffee.
Please note: the effect of the coffee is particularly strong and can last up to 12 hours – especially when it comes to beginners. If you have important plans in front of you, it is recommended to postpone the coffee to leisure time.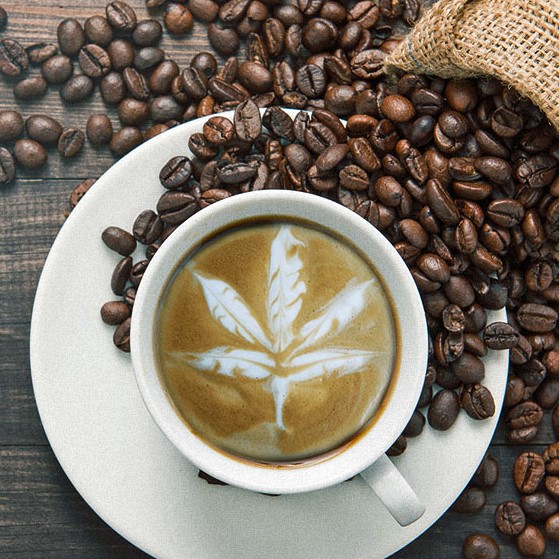 Equipment required for making cannabis coffee:
2 pots
Filter paper
Ingredients for making cannabis coffee:
1 gram of cannabis flowers
6 glasses of water
4 teaspoons butter
6-10 teaspoons of ground coffee (according to the desired strength)

The process of preparing cannabis coffee:
Grind the flowers in a grinder until a coarse powder is obtained. At the same time heat the water in a pot over high heat until boiling.
Add the butter to the water (for a stronger result you can use cannabis butter ) and after a light stir, add the ground flowers.
Let the mixture boil for 35 minutes, but stay next to it all the time. Stir every few minutes and add water in the amount needed to maintain a uniform level.
Turn off the heat and let the mixture cool for 3-5 minutes until the drinking temperature. After cooling, pour the mixture into the second pot through the filter paper.
Now, you can either add the coffee directly to the pot or pour the hot water into the cups in which you put the desired amount of coffee.
For those who prefer coffee with milk, add it to a glass and not a pot. For those who want to achieve the strongest result – you can use cannabis milk and even sweeten the drink with cannabis sugar.
The effect of coffee should start within 45-60 minutes. Enjoy.