Purple Kush Strain Review, effects and benefits.

Purple Kush Review
Occasionally you need a cannabis strain that will energize and focus you throughout your day. Other times, you require a strain that will relax your muscles and soothe you to the point where you're ready to nap. The Purple Kush strain is the latter. This powerful Cannabis Indica strain will induce intense physical relaxation, alleviating pain and headaches. It'll also slow your racing mind, making all your daily stress and anxiety melt away.
Purple Kush is a highly potent weed plant that's not recommended for first-time consumers. But if you want to feel indica cannabis effects in full force, Purple Kush is perfect to do so. As you might think, it's a top-notch medical cannabis strain that can treat stress, muscle pain, nausea, and sleeplessness with ease. But even for recreational users who just want to relax and enjoy the tranquil effects all over their bodies, it's a great choice.
So what exactly are its full effects?
What's it like to smoke Purple Kush?
Is Purple Kush right for me?
Here's our Purple Kush strain review to help you answer some questions about the strain.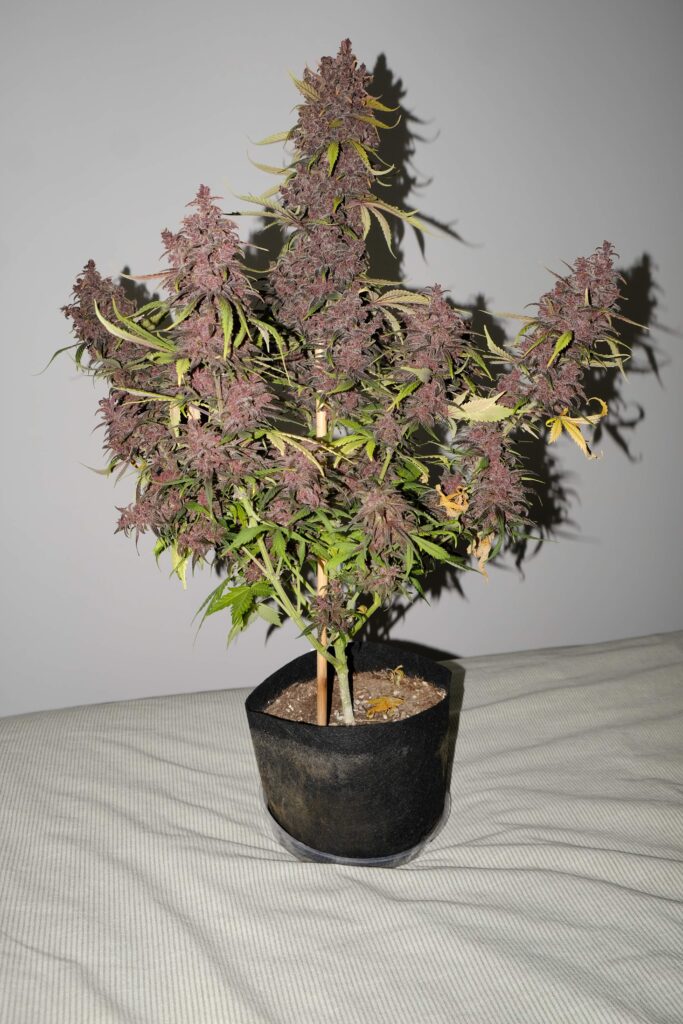 | | |
| --- | --- |
| Purple Kush | |
| Sex | Feminized |
| Variety | Mostly Indica |
| Strain Genetics | Hindu Kush x Purple Afghani |
| Flowering Type | Autoflowering |
| Flowering Time | 8-9 weeks |
| Where to Grow | Indoor, Greenhouse, Outdoor |
| Medical Conditions | Anxiety, Insomnia |
| Taste / Flavor | Kush |
| Effect | Relaxing |
Purple Kush Quick Information Chart
Purple Kush Strain info: Effects

This is a high potency Indica cannabis strain with high levels of THC. You don't need to consume a lot of this to feel the full tranquillizing effects. A couple of drags from a joint can induce the effects hard and fast, but that's not to say it's a bad thing!
The medical strain is known for its sedating qualities. You'll experience a full-body high, leaving you couch-locked with feelings of happiness and euphoria. It'll also slow your mind, although you'll have a hard time keeping focused on anything. This strain is best used when you're ready to relax for the evening as it'll make you feel drowsy quite quickly.
You may experience some cottonmouth and dry eyes while smoking this potent strain. Purple Kush will also give you a serious appetite boost so make sure you have some munchies on hand. As you might have already realized, this is a nighttime strain and should be avoided if you want to get things accomplished. When you're ready to call it a day, you'll love losing yourself in the body and mind high this strain delivers.
Purple Kush Strain info: Medical Use
Purple Kush is a wonderful medical cannabis strain. Its mental and physical soothing effects make it a powerful medicine for all kinds of health conditions and general pains.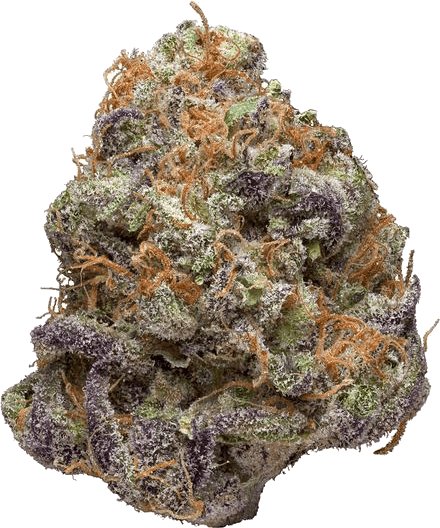 This is one of the best strains on the market for tackling insomnia. Purple Kush will lead most consumers into a long night of relaxing sleep. The physical relaxation effect is also ideal for treating muscle pain. It has been helpful in treating chronic pain and general aches and strains.
Secondary to physical relaxation is the relaxation of the mind. You will find it hard to get stressed or anxious about anything when smoking this strain. It will be an uplifting mental boost as well since it melts away all your stress. These qualities combined make it useful for dealing with anxiety disorders or depression.
To top off its list of best medical qualities is its appetite-boosting abilities. This strain is bound to give you the munchies. It can also help with headaches and nausea that may lead to appetite loss.
Purple Kush Strain info: Smell and Taste
Also notable for its strong smell and taste this pungent strain has an interesting mix of flavours. The smell is a mix of berry and earthy with a musky undertone and hint of pine when inhaling this.
The rich flavour can be savoured either via smoking or vaping. You'll get some nice thick white smoke from its colourful and frosty buds.
Purple Kush Strain Review: Where To Buy purple kush

Purple Kush is well-regarded by many cannabis growers, especially for its medicinal properties. However, it can be hard to locate the seeds, especially with many equally colourful purple strains on the market. You may find it in your local seed shop or marijuana store. But if not, it's easy to get it from the web from your favourite cannabis seed supplier Dagga Seeds.
You can buy Purple Kush seeds from us and have them delivered to you anywhere in the world. Seed deliveries follow strict packaging standards, so every seed order is sent discreetly and safely to ensure customer satisfaction.
Purple Kush Strain Alternatives
As far as potent Indica strains go, it's hard to beat Purple Kush. However, some consumers prefer something a little lighter or something with hybrid effects. There are plenty of other seed choices available if you need a good Purple Kush strain alternative.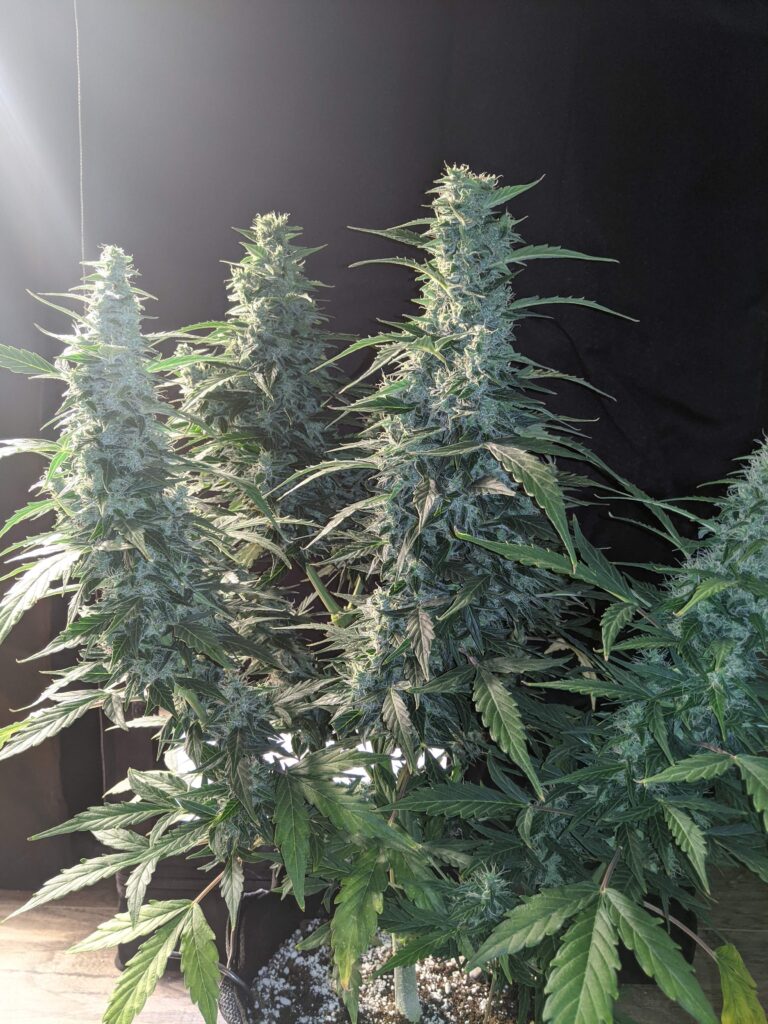 Autoflower Critical Mass is another strong Indica cannabis strain that's perfect for relaxing. It treats, stress, pain and anxiety fairly well. It's best not to indulge in this sleep-inducing strain during your workday.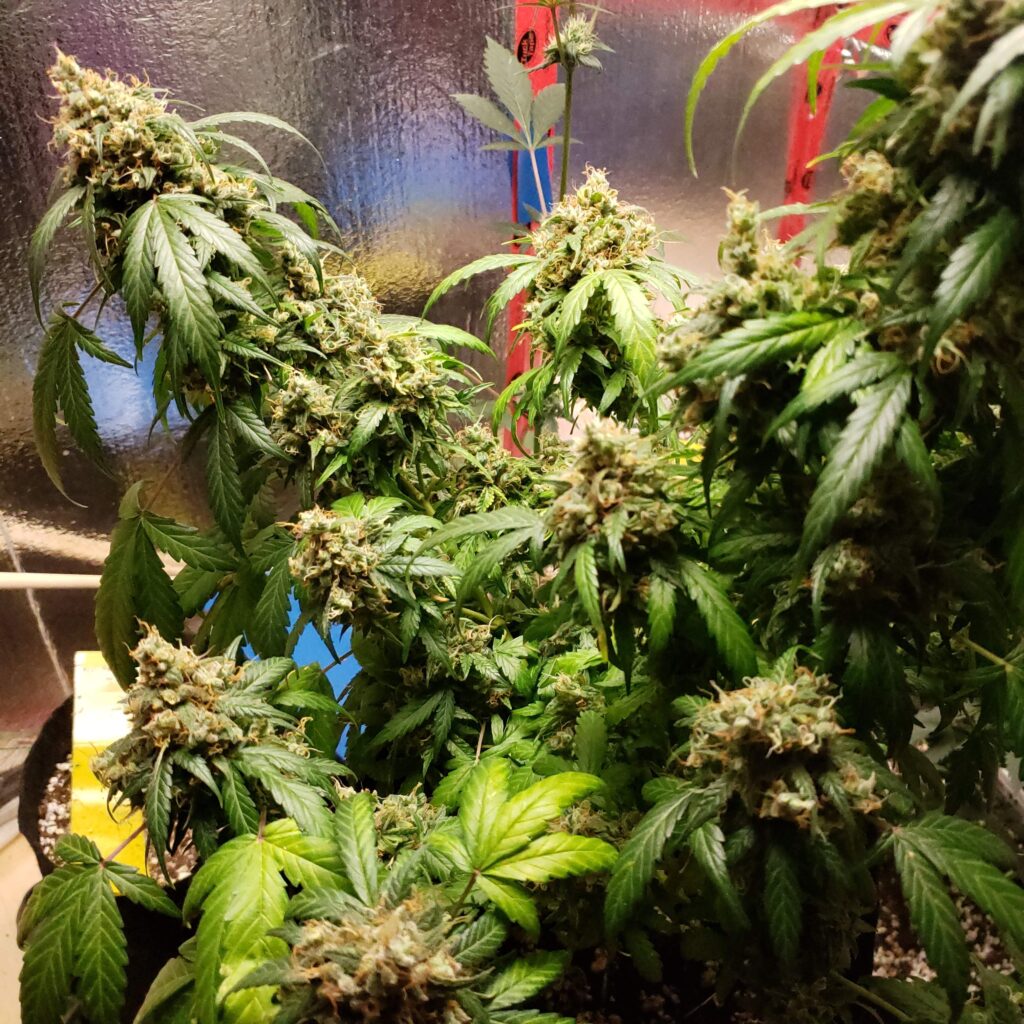 Auto flower Magnum is a sweet and spicy strain that gives similar mood-stabilizing effects. In addition to Indica qualities, it'll give you more of a mentally stimulating Sativa buzz. If you need something to consume during the day to contrast the sedating effects of Purple Kush, Autoflower Magnum is a good strain to keep around.
---
Conclusion
Users who want a cannabis strain that's more potent than your average indica will love growing Purple Kush. The high potent body buzz will make you feel content and tingly, and melt your stress and anxiety away. While it's not an ideal morning or daytime use strain, it's ideal for evening use when you're ready to chill and get some quality rest.
Medicinal marijuana users will benefit massively from Purple Kush. Whether you're trying to manage chronic pain from a medical condition or you need something to treat feelings of depression, Purple Kush may be able to help. Of course, it's also one of the top strain picks for beating insomnia and sleep disorders.
---